VIDEO EXCLUSIVE: Democratic 2020 Presidential Candidate Andrew Yang On Immigration Reform
Andrew Yang has been slowly gaining traction in the crowded field of Democratic 2020 presidential candidates, despite his lack of political experience.
The 44-year-old businessman from New York, a first-generation American born from Taiwanese parents, explained to uPolitics exclusively his ideas for immigration reform in the United States.
"I'm the son of immigrants, I know that immigrants make our country stronger," said Yang. "To me, we need to create a path to citizenship for people who are here undocumented. There are over 12 million people [in this country] who are undocumented, many of them are paying taxes and have American children, and having them in the shadow economy is bad for everyone."
Yang added he believes enforcing border security is crucial but said he knows there are many "talented" immigrant workers around the world who could benefit the U.S. He used one specific example to illustrate this point: foreign students who come to the U.S. for their university studies.
SLIDESHOW: TOP DEMOCRATS RUNNING FOR PRESIDENT IN 2020
"It makes no sense to bring [foreign] students into our universities, give them degrees and then send them away to compete against us," said Yang. "If you're an international student who studies in this country and you get a degree, we should be trying to keep you."
Yang recently told Politico that standing next to Joe Biden at the 2020 Democratic presidential debates would be a major mark of success for him. Candidates need to secure at least one percent support in three polls and 65,000 donors or more to qualify for the first round of debates, which will be held June 26-27 in Miami. Requirements for the second-round Democratic debates in September are more strict: at least 2 percent support and 130,000 donors are needed.
Yang has voiced support for unconventional policy ideas like ensuring all Americans have a universal basic monthly income of $1,000, adding a psychologist to the White House and allowing for care provided by stay-at-home mothers to count toward the U.S.'s Gross Domestic Product.
Read more about:
Leave a comment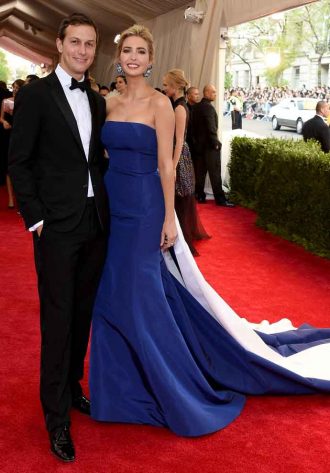 Click here for the 10 Most Powerful Political Couples Slideshow
Listen to the uInterview Podcast!
Get the most-revealing celebrity conversations with the uInterview podcast!