Trump's Homeland Security Purge Alarms Republicans Amid Ongoing Debate On Immigration
President Donald Trump's conservative allies in Congress reportedly voiced concern Monday after Trump's rapid purge of the Department of Homeland Security.
Over the past two days, the president ousted Homeland Security Secretary Kirstjen Nielsen, as well as the head of Immigrations and Customs Enforcement and the Secret Service director.
Republicans have warned Trump against firing more DHS officials, saying this could only further complicate the situation at the U.S.-Mexico border and immigration policy overall. Trump had threatened to close the southern border permanently in the coming days but ultimately backed off that promise following cautionary advice from advisers, lawmakers and business pundits.
"It's a mess," Sen. John Cornyn (R-Texas) told Politico of the situation at the border and the White House's handling of immigration. "Strikes me as just a frustration of not being able to solve a problem. Honestly, it wasn't Secretary Nielsen's fault. It wasn't for lack of effort on her part. I don't know if there's anybody who's going to be able to do more."
Subscribe!
A week of political news in your in-box.
We find the news you need to know, so you don't have to.
Kevin McAleenan, the U.S. Customs and Border Protection Commissioner, is replacing Nielsen on an interim basis.
Many reports have also noted that Trump was unhappy with Nielsen because he believed she wasn't strict enough with regards to immigration. Some outlets reported that the president often berated the Homeland Security chief in cabinet meetings and that he even asked her to use illegal actions like blocking asylum for all refugees entering the United States. Nielsen oversaw the Trump administration's controversial policy last year that resulted in hundreds of migrant families being separated at the border and children being held in detention facilities. Sen. Mitch McConnell (R-Ky.), the Senate majority leader, praised Nielsen for her leadership.
SLIDESHOW: TOP DEMOCRATS RUNNING FOR PRESIDENT IN 2020
US Dept. of Homeland Security leadership roles that are currently acting, or will soon be acting:

*Secretary
*Deputy Secretary
*FEMA director
*ICE director
*DHS inspector general
*Customs and Border Protection director

And the Secret Service director is being replaced. pic.twitter.com/BHy6yGZ4nL

— MSNBC (@MSNBC) April 8, 2019
Sen. Chuck Grassley (R-Iowa) voiced concern that the White House may oust top officials from U.S. Citizenship and Immigration Services.
"I heard that they are on the list to be fired," Grassley said. "They are doing in an intellectual-like way what the president wants to accomplish. So no, they should not go."
Read more about:
Leave a comment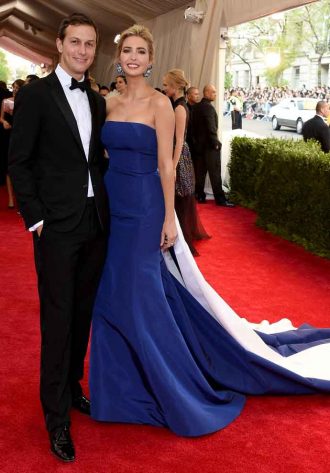 Click here for the 10 Most Powerful Political Couples Slideshow
Listen to the uInterview Podcast!
Get the most-revealing celebrity conversations with the uInterview podcast!