Trump Comments On Beto O'Rourke's Hands: "I've Never Seen So Much Hand Movement" [VIDEO]
President Donald Trump is known for criticizing or mocking others for doing things he himself does, and last week he drew much laughter for commenting on former Rep. Beto O'Rourke's (D-Texas) hand gestures.
The 46-year-old 2020 Democratic presidential candidate was very expressive in his video announcement on Thursday that he would challenge Trump, and the president quickly responded to O'Rourke's mannerisms.
"Well, I think he's got a lot of hand movement. I've never seen so much hand movement," Trump told reporters in the West Wing on Thursday, while using some hand motions of his own. "I said, 'Is he crazy or is that just the way he acts?' So I've never seen hand movement. I watched him a little while this morning, doing, I assume, some kind of a news conference, and I've actually never seen anything like it."
WATCH: President Trump reacts to Beto O'Rourke's entrance to the 2020 presidential race: "Whoever it is, I'll take them all." pic.twitter.com/JDSiwhJoql

Subscribe!

Stay informed on the latest political news.

— MSNBC (@MSNBC) March 14, 2019
SLIDESHOW: TOP DEMOCRATS RUNNING FOR PRESIDENT IN 2020
Many radio hosts and late-night comedians quickly poked fun at Trump for his remarks about O'Rourke, as the president has been often seen waving his hands wildly and pointing his fingers at public events, especially rallies.
Deputy White House Press Secretary Hogan Gidley also responded to O'Rourke entering the 2020 presidential race by noting the Texas congressman's birth name.
"It's 'Robert Francis,'" Gidley told Fox News on Thursday.
O'Rourke — who in last year's midterms unsuccessfully launched a Senate bid against Sen. Ted Cruz (R-Texas) — has since become adored by many Democrats, some of whom have compared him to the young, hopeful Barack Obama of 2008. Within just 24 hours of announcing his 2020 campaign, O'Rourke raised a record $6.1 million in online donations.
According to MSNBC, O'Rourke responded to Trump's remark about his hand gestures by saying: "I have nothing to say to that. I think people want us to rise above the pettiness, the smallness — they want us to be big, bold, ambitious for this country."
Comedian Jimmy Fallon also mocked O'Rourke's 2020 presidential announcement on The Tonight Show on Thursday night.
Read more about: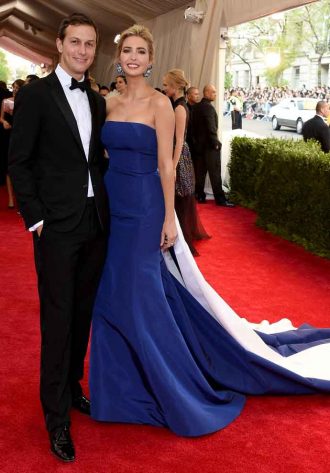 Click here for the 10 Most Powerful Political Couples Slideshow
Listen to the uInterview Podcast!
Get the most-revealing celebrity conversations with the uInterview podcast!