Treasury Secretary Steve Mnuchin Officially Refuses To Give Democrats Trump's Tax Returns
Treasury Secretary Steve Mnuchin officially refused on Monday to grant Democratic lawmakers access to President Donald Trump's tax returns, thus further escalating the legal battle between the White House and Congress.
Mnuchin claimed Democrats' demands raise "serious constitutional questions" and lack "a legitimate legislative purpose."
"The Supreme Court has held that the Constitution requires that Congressional information demands must reasonably serve a legitimate legislative purpose," he wrote in a one-page letter to House Ways and Means Chairman Richard Neal (D-Mass).
The Internal Revenue Service had missed two deadlines Democrats set to hand over Trump's tax documents. Meanwhile, some states have been trying to pass initiatives to force the president to unveil his tax information, like measures to keep Trump off the 2020 election ballot if he refuses to comply.
Subscribe!
A week of political news in your in-box.
We find the news you need to know, so you don't have to.
Neal could ultimately issue a subpoena to compel Mnuchin to release Trump's taxes or use a court order.
SLIDESHOW: TOP DEMOCRATS RUNNING FOR PRESIDENT IN 2020
Lawmakers have long been stressing it is crucial for Trump to release his tax returns so that the American public knows whether or not he is financially compromised by any foreign entities like Russia or Saudi Arabia, whose governments he and his family have shown they are close to.
Last month, White House Press Secretary Sarah Huckabee Sanders argued that Democratic lawmakers simply aren't smart enough to fully understand and review Trump's taxes, a comment that quickly led members of the party to respond by saying they are more than prepared to try and evaluate the tax returns. Trump has also repeatedly used the fact that he is under audit from the IRS as an excuse for not disclosing his tax information.
Trump has broken more than three decades of precedent by refusing to release his taxes. Democrats cited a rarely-used 1924 provision of the tax code to demand his tax returns.
1/ The best rationale House Democrats have for obtaining Trump's tax returns is to assess whether he has conflicts of interests. Yet their current rationale is to assess the adequacy of audits of presidential returns.

House Democrats should put their best rationale forward. https://t.co/7AgnTbc4Q8

— Renato Mariotti (@renato_mariotti) May 7, 2019
Read more about:
Leave a comment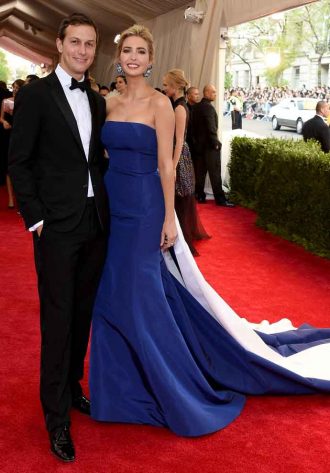 Click here for the 10 Most Powerful Political Couples Slideshow
Listen to the uInterview Podcast!
Get the most-revealing celebrity conversations with the uInterview podcast!