Trump Re-Tweets Jerry Falwell Jr. Suggestion That His Term Should Be Extended By Two Years
On Sunday, President Donald Trump retweeted a post from Liberty University President Jerry Falwell Jr. that stated Trump's first term should be stretched by two years as compensation for Special Counsel Robert Mueller's Russia investigation against him and his 2016 campaign team.
Falwell said Trump had "time stolen by this corrupt failed coup."
After the best week ever for @realDonaldTrump – no obstruction, no collusion, NYT admits @BarackObama did spy on his campaign, & the economy is soaring. I now support reparations-Trump should have 2 yrs added to his 1st term as pay back for time stolen by this corrupt failed coup

— Jerry Falwell (@JerryFalwellJr) May 5, 2019

Subscribe!

A week of political news in your in-box.
We find the news you need to know, so you don't have to.
In his own Twitter post, Trump repeated the fact he believed two years from his presidency were "stolen" because of Mueller's inquiry, which ultimately found no evidence of collusion between Trump's campaign and the Kremlin. However, Mueller did strongly suggest in his full report that the president tried to obstruct justice multiple times, but was unsuccessful because his staff refused to follow orders.
SLIDESHOW: TOP DEMOCRATS RUNNING FOR PRESIDENT IN 2020
Despite the tremendous success that I have had as President, including perhaps the greatest ECONOMY and most successful first two years of any President in history, they have stolen two years of my (our) Presidency (Collusion Delusion) that we will never be able to get back…..

— Donald J. Trump (@realDonaldTrump) May 6, 2019

Trump's latest remarks follow House Speaker Nancy Pelosi's (D-California) comment that the country should prepare for the possibility of Trump not accepting the results of the 2020 election should he lose to the Democratic presidential nominee by a narrow margin.
Since taking office, Trump has twice suggested he would like to stay in office beyond eight years. He argued that Franklin Roosevelt served three terms and also responded to the news of China's Xi Jinping declaring himself the country's leader for life by saying, "maybe we'll have to give that a shot someday."
A recent Gallup poll showed Trump's approval rating had ticked up to 46 percent.
Read more about:
Leave a comment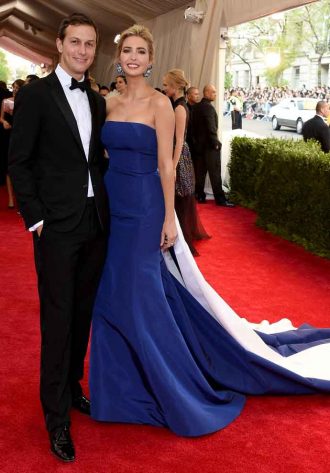 Click here for the 10 Most Powerful Political Couples Slideshow
Listen to the uInterview Podcast!
Get the most-revealing celebrity conversations with the uInterview podcast!