William Barr Admits He Didn't Review Underlying Evidence Of Mueller Report Before Making Obstruction Of Justice Decision
Attorney General William Barr revealed on Wednesday he did not examine the underlying evidence in Special Counsel Robert Mueller's Russia probe report before determining that Mueller's conclusions were not damning enough to pursue an obstruction of justice case against President Donald Trump. 
"We accepted the statements in the report as the actual record," Barr said in his testimony before the Senate Judiciary Committee. We did not go underneath it to see whether or not they were accurate. We accepted it as accurate."
This remark came after Sen. Kamala Harris (D-California), a 2020 presidential candidate, questioned Barr about the evidence he reviewed that helped him assess whether or not to charge Trump with obstructing justice.
Barr also claimed that outgoing Deputy Attorney General Rod Rosenstein did not examine the underlying evidence in Mueller's report and that no other staffers in Rosenstein's office did either.
Subscribe!
Stay informed on the latest political news.
"Prosecution memos go up to the supervisor. In this case it was the attorney general and deputy attorney general who decide on the final decision, and that is based on the memo presented to the U.S. attorney's office," Barr said.
SLIDESHOW: TOP DEMOCRATS RUNNING FOR PRESIDENT IN 2020
Congressional Democrats, including Harris and House Speaker Nancy Pelosi (D-California) have become increasingly critical of Barr in recent days, accusing the attorney general of lacking credibility and favoring Trump in the Russia probe by mischaracterizing Mueller's findings from his 400-page report. Some lawmakers have even called for Barr to resign. Barr refusing to appear for a House Judiciary Committee testimony has only further escalated tensions between him and Congress.
Sen. Kamala Harris says Attorney General William Barr should resign.

"He's clearly biased. He is clearly reluctant to share the truth with the the United States Congress and clearly unable to perform his duties as attorney general of the United States" https://t.co/UILw1s9uyH pic.twitter.com/MP2LZD2xKV

— CNN Politics (@CNNPolitics) May 2, 2019
NEW: Rep. Jerry Nadler opens the House Judiciary Committee hearing on the Mueller report without Attorney General William Barr: "Attorney General Barr has informed us that he will not appear today." https://t.co/O4sNy3tWmO pic.twitter.com/BsIXydCyt8

— ABC News (@ABC) May 2, 2019
Read more about: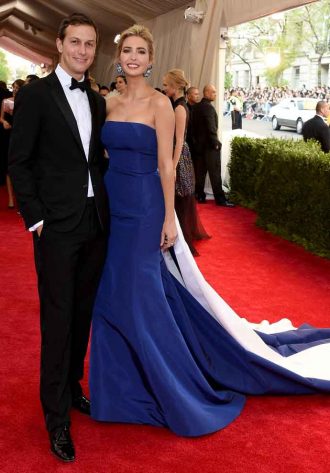 Click here for the 10 Most Powerful Political Couples Slideshow
Listen to the uInterview Podcast!
Get the most-revealing celebrity conversations with the uInterview podcast!