William Barr Refuses To Appear Before House Judiciary Committee After Contentious Senate Testimony
Attorney General William Barr declined on Thursday to appear before the House Judiciary Committee for a hearing concerning special counsel Robert Mueller's Russia inquiry.
Rep. Jerry Nadler (D-New York), the committee's chairman, accused Barr of "trying to blackmail" his panel in comments to reporters on Wednesday. Nadler also said he could release a subpoena for Barr to testify should the attorney general continue to refuse to cooperate. A contempt citation could even potentially follow at some point if a subpoena is also ignored.
Congressional Democrats are already angered by what they view as Barr's allegiance to President Donald Trump in the Russia probe. This sentiment has been further fueled by Mueller's revelation this week that he was upset about Barr mischaracterizing parts of the special counsel's full report, which was released last month. Some Democrats have even called for the attorney general to step down.
This is why it is so critical for AG Barr to appear before @HouseJudiciary on Thursday so that we can ask him about the reported letter from Special Counsel Mueller over the AG's misleading summary of Mueller report. https://t.co/2xstNNOBoP pic.twitter.com/xBV0w65TAq

Subscribe!

A week of political news in your in-box.
We find the news you need to know, so you don't have to.

— (((Rep. Nadler))) (@RepJerryNadler) May 1, 2019
SLIDESHOW: TOP DEMOCRATS RUNNING FOR PRESIDENT IN 2020
The Justice Department objected to the format of Barr's scheduled hearing, where both Democratic and Republican lawmakers would be set to question the attorney general. Some GOP congressman have been accused by Democrats of siding with Barr and Trump regarding the Mueller report.
"Unfortunately, even after the attorney general volunteered to testify, Chairman Nadler placed conditions on the House Judiciary Committee hearing that are unprecedented and unnecessary," Kerri Kupec, a Justice Department spokeswoman, said in a statement. "Chairman Nadler's insistence on having staff question the Attorney General, a Senate-confirmed Cabinet member, is inappropriate."
Barr notably exonerated Trump of obstruction of justice in his summary, even though Mueller clearly said that although there was insufficient evidence to charge the president with a crime, he was not cleared of obstructing justice either.
The attorney general said Trump had faced "two years of allegations that have now been proven false."
Read more about:
Leave a comment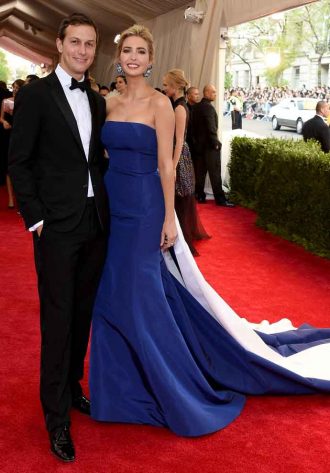 Click here for the 10 Most Powerful Political Couples Slideshow
Listen to the uInterview Podcast!
Get the most-revealing celebrity conversations with the uInterview podcast!