Study Shows Trump's Tariffs On China Could Cost $2,000 Annually Per U.S. Family
A new study reveals an estimate of how much the United States' trade war with China could cost each American family per year: a whopping $2,000.
According to an analysis the Trade Partnership Worldwide published in February, the tariffs the U.S. and China have been imposing on each other in recent months could also cost the American economy more than two million jobs and one percent of Gross Domestic Product. The study projects losses to the economy one to three years after the tariffs took effect.
Among the U.S. imports that were hit with tariffs were steel, aluminum and motor vehicle parts. American farmers have been hurt the trade dispute with China, which has led President Donald Trump's administration to promise bailout payments for these farmers. Trump imposed tariffs of up to 25 percent on $300 billion worth of goods.
Trade Partnership President @Laura_B_1 discussing our new report, prepared for @TariffsHurt, on economic and job impacts of #tradewar.

Full report available here: https://t.co/g5pHvcYfYg #TariffsHurt pic.twitter.com/OwaQg1HIpR

— Trade Partnership (@TradePartnersDC) February 6, 2019
SLIDESHOW: TOP DEMOCRATS RUNNING FOR PRESIDENT IN 2020
Some pundits have also pointed to the fact that Trump's Administration has made a mistake in concentrating its efforts more on China and other foreign policy issues rather than dealing with growing income inequality in the United States.
The real economic threat to most Americans (70% of us) has been the wealth grab by the top 10% (mostly top 1%). Still Trump gov't fools many that the threat is foreign (China, tariffs, immigrants, etc.). Tragic.https://t.co/PZFgMMbZbr

— Richard D. Wolff (@profwolff) May 30, 2019
New Trump tariffs would affect nearly 70% of consumer goods: Citi https://t.co/14joTJ5EWe by @SibileTV pic.twitter.com/Utrw7TLEJp

— Yahoo Finance (@YahooFinance) May 30, 2019
Trump has long accused China of currency manipulation and claims the country has been hurting the U.S. for years with trade practices like dumping, which involves intentionally lowering the price of a good in order to gain unfair market share.
Read more about: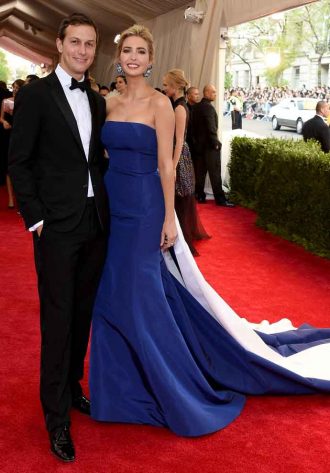 Click here for the 10 Most Powerful Political Couples Slideshow
Listen to the uInterview Podcast!
Get the most-revealing celebrity conversations with the uInterview podcast!