Robert Mueller Says Russian Trolls Doctored Documents In "Disinformation Campaign" To Discredit His Probe
On Wednesday, Special Counsel Robert Mueller stated in a filing that documents in his criminal case against a Russian troll organization were leaked and seemingly utilized as part of a "disinformation campaign" intended to discredit his inquiry into Russian meddling during the 2016 election.
The case involves a company called Concord Management and Consulting and opposed the defendant's demand that "sensitive" materials be issued to the Russian troll farm's "officers and employees" so that the corresponding trial can be prepared for.
"Certain non-sensitive discovery materials in the defense's possession appear to have been altered and disseminated as part of a disinformation campaign aimed (apparently) at discrediting ongoing investigations into Russian interference in the U.S. political system," the filing reads.
SLIDESHOW: DONALD TRUMP'S 30 CRAZIEST TWEETS
Subscribe!
Stay informed on the latest political news.
Prosecutors revealed some of the documents that were altered in the case were doctored by using a Twitter account called @HackingRedstone, which has now been suspended.
One of the tweets from that account reads: "We've got access to the Special Counsel Mueller's probe database as we hacked Russian server with info from the Russian troll case Concord LLC v. Mueller. You can view all the files Mueller had about the IRA and Russia collusion. Enjoy the reading!"
Included in that post was a link to a page with folders containing thousands of files that held fake names similar to documents released by Mueller's office. The FBI evaluated these files.
Concord is one of the 13 Russian individuals and organizations the special counsel's team charged last February. The company allegedly funded the operation carried out by the Internet Research Agency, a Russian troll farm that sowed division in the U.S. in 2016 by publishing fake and controversial content on social media, and thus swing the election to President Donald Trump. Last month, the Senate revealed in a report that African Americans and other minorities' votes were suppressed as part of this effort.
The majority of the Russian individuals and firms charged in the case involving Internet Research Agency will likely not stand trial because they are not within U.S. prosecutors' jurisdiction.
However, two U.S.-based lawyers from Reed Smith are seeking to defend Concord and have entered a "not guilty" plea on the company's behalf. Concord is believed to be led by Russian businessman Yevgeniy Prigozhin, who is believed to have ties to Russian President Vladimir Putin and is thus nicknamed "Putin's chief."
Read more about: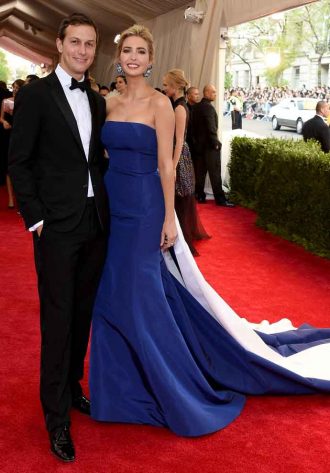 Click here for the 10 Most Powerful Political Couples Slideshow
Listen to the uInterview Podcast!
Get the most-revealing celebrity conversations with the uInterview podcast!