Kremlin Defends Donald Trump Amid Claims He's A Russian Agent
The Russian government on Wednesday defended President Donald Trump following allegations he worked on behalf of the country's government.
According to CNN's Moscow bureau, a top Kremlin aide vehemently denied the notion of Trump possibly being a Russian agent. Reports this week revealed that shortly after the firing of FBI Director James Comey in May 2017, the bureau opened an investigation into Trump's potential work for the country.
Russia's foreign minister also reportedly said he believes the U.S. Congress is illegally trying to hinder Trump's foreign policy agenda.
Trump reportedly caused concern among White House advisers after he failed to forcefully deny being a Russian asset in an interview with Fox News' Jeanine Pirro on Saturday.
Subscribe!
A week of political news in your in-box.
We find the news you need to know, so you don't have to.
Trump is known for often praising Russian President Vladimir Putin, who has also lauded Trump in return. It was also recently revealed that the former Apprentice host tried to hide details of his conversations with Putin several times, including after the G20 Summit in Hamburg Germany in July 2017, when he reportedly took an interpreter's notes.
After a one-on-one summit between Trump and Putin in Helsinki, Finland last July, the Trump said he believed Putin's assertion that Russia did not interfere in the 2016 U.S. election, despite what several intelligence reports have concluded about the issue. Trump's comments at the post-summit press conference drew severe criticism and accusations of treason from both sides of the political spectrum.
SLIDESHOW: DONALD TRUMP'S 30 CRAZIEST TWEETS
This all comes as Special Counsel Robert Mueller continues to probe Russian meddling in 2016, as well as potential collusion between Trump campaign officials and the Kremlin. Mueller's team was recently granted a six-month extension for its inquiry, which started in May 2017. Trump's nominee for Attorney General William Barr also said in his Senate confirmation hearings this week that he believed it was crucial for Mueller to be allowed to complete his investigation. Barr also revealed he has known the special counsel for a long time and that the two are close, something that suggests the White House and the Justice Department could become further pitted against each other. Deputy Attorney General Rod Rosenstein, who had also been overseeing the Russia probe, said he would leave the Justice Department shortly after Barr's confirmation.
Read more about:
Leave a comment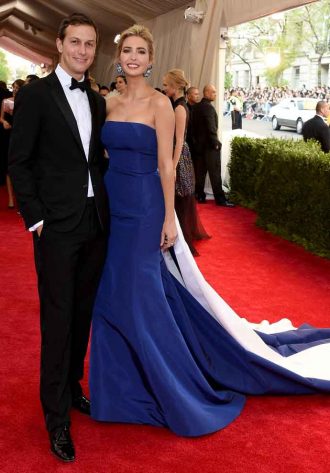 Click here for the 10 Most Powerful Political Couples Slideshow
Listen to the uInterview Podcast!
Get the most-revealing celebrity conversations with the uInterview podcast!