Michael Cohen Suggests In Testimony That Trump Lied About His Tax Returns Being Under Audit
Michael Cohen, President Donald Trump's former personal lawyer, suggested in his House testimony Wednesday that his former client lied when he claimed he couldn't release his tax returns because he was under audit.
Trump Tax Returns News
During the 2016 election, Cohen repeatedly told reporters Trump wouldn't release his taxes because he was under audit, and added the then-candidate had nothing to hide.
"I personally will not allow him to release those tax returns until the audits are over," Cohen once told CNN of Trump. "There is not a lawyer on this planet that should give that advice—any advice other than what I just gave—to their client short of suffering malpractice."
Cohen struck a completely different tone when testifying before lawmakers on Wednesday.
Subscribe!
A week of political news in your in-box.
We find the news you need to know, so you don't have to.
"Statements he made to me… what he didn't want was to have an entire group of think tanks that are tax experts run through his tax return and start ripping it to pieces, and then he'll end up in an audit and he'll ultimately have taxable consequences, penalties, and so on," Cohen explained.
"I presume that he is not under audit," Cohen added of Trump.
SLIDESHOW: TOP DEMOCRATS RUNNING FOR PRESIDENT IN 2020
Rep. Jimmy Gomez (D-Calif.) had asked Cohen if he could provide "insight" into the "real reason" Trump refused to release his tax returns.
Throughout the latter part of the 2016 election and even after that as president, Trump refused to concede to pressure to release his tax returns, citing different reasons each time he was asked about this. Among the other excuses he cited was that only the press was interested in his taxes, and not the American people. Every president and presidential candidate for the last 30 years has released his or her tax returns.
Several congressional panels, including the House Intelligence Committee and the House Oversight Committee, are now investigating whether any foreign entities like Russia or Saudi Arabia have business influence or any other type of leverage over Trump.
Read more about:
Leave a comment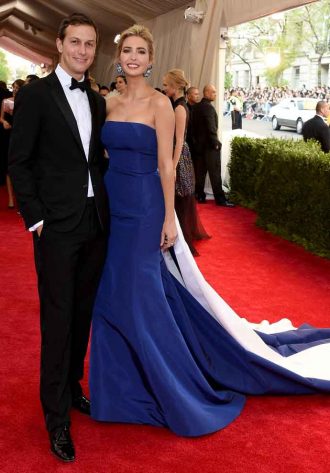 Click here for the 10 Most Powerful Political Couples Slideshow
Listen to the uInterview Podcast!
Get the most-revealing celebrity conversations with the uInterview podcast!