Michael Cohen Says He Fears Trump Won't Leave Office Willingly In 2020 If He Loses Election
Michael Cohen, President Donald Trump's former personal lawyer, said in his congressional testimony Wednesday he is concerned his former client may not leave office willingly in 2020, and warned that if Trump loses the next presidential election, "there will never be a peaceful transition of power."
"My loyalty to Mr. Trump has cost me everything," said Cohen, after admitting to "blindly" following the president's orders for years. "My family's happiness, friendships, my law license, my company, my livelihood, my honor, my reputation and soon, my freedom. I will not sit back, say nothing and allow him to do the same to the country."
Cohen then appeared to speak to Trump directly and blasted him for his attacks on war veterans and Gold Star families, the press, his political opponents, immigrants — including the White House's controversial family separation policy — and the rule of law. He also criticized the president for "cuddling up to our enemies at the expense of our allies."
After stating all this, Cohen delivered another scathing rebuke of the president for closing the government to get the border wall built.
Subscribe!
A week of political news in your in-box.
We find the news you need to know, so you don't have to.
SLIDESHOW: TOP DEMOCRATS RUNNING FOR PRESIDENT IN 2020
"You don't shut down the government before Christmas and New Year's just to appease your base," Cohen said. "This behavior is churlish, it denigrates the office of the president and is simply un-American."
Cohen then went on to issue a warning to Trump's supporters in Congress by saying that if they back the president's rhetoric, they are bound to "pay the heavy price" Cohen and his family have paid.
Among the crimes Cohen admitted to performing for the president as his fixer was making hush money payments to women with whom Trump had extramarital affairs, like porn star Stormy Daniels. Cohen brought documents like check images and receipts to prove these transactions.
Cohen also revealed he threatened legal action to Trump's former schools and college if they released his grades or SAT test scores, after Trump reportedly asked him to do so.
Read more about:
Leave a comment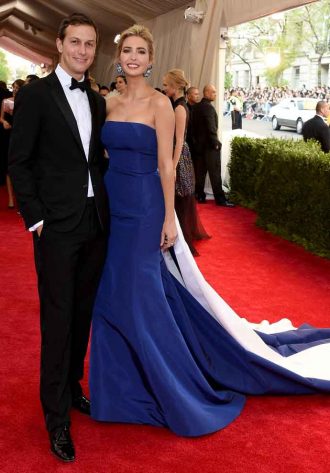 Click here for the 10 Most Powerful Political Couples Slideshow
Listen to the uInterview Podcast!
Get the most-revealing celebrity conversations with the uInterview podcast!