Judge Rules Missouri's Only Abortion Clinic Can Stay Open For Now Amid Licensing Dispute
A Missouri judge on Monday ruled that the state's lone abortion clinic can remain open for the time being after issuing a preliminary injunction.
Missouri state officials had tried to close the clinic amid a licensing dispute. Had the clinic closed, Missouri would have become the first U.S. state without an abortion center since the landmark Roe v. Wade Supreme Court case of 1973.
Late last month, Judge Michael Stelzer granted Planned Parenthood a temporary reprieve that stopped state officials from closing the St. Louis clinic the day its license expired.
Stelzer has ordered Missouri health officials to decide on whether or not to renew the clinic's license by June 21.
Missouri's Republican Gov. Mike Parson had blasted the clinic, claiming it had committed several health violations that needed to be addressed before its license was renewed.
SLIDESHOW: TOP DEMOCRATS RUNNING FOR PRESIDENT IN 2020
Among the alleged violations were a lack of patient safety, failed surgical abortions and failure to ensure that patients had "informed consent" for all procedures.
Last month, Missouri lawmakers banned abortion after eight weeks of pregnancy, following states like Alabama, Georgia and Louisiana in enacting "heartbeat bills" and similar legislation. Women in many of these states looking to gradually overturn Roe v. Wade have staged protests against these laws.
BREAKING: A St. Louis judge rules in favor of @PPFA and issues a preliminary injunction. Meaning Missouri's only abortion clinic can remain open for now. This blocks the state attempt to not renew the clinics license. @41actionnews #moleg pic.twitter.com/qkjjmQFgYJ

— Steven Dial (@StevenDialTV) June 10, 2019
"Today's ruling gives doctors like me the ability to wake up tomorrow and continue providing safe, legal abortion in the last health center in the state that provides abortion care," said Colleen McNicholas, one of the physicians who performs abortion at the St. Louis clinic. "For patients, that means for now, they can continue to make decisions about their bodies, lives and future in their home state."
Read more about: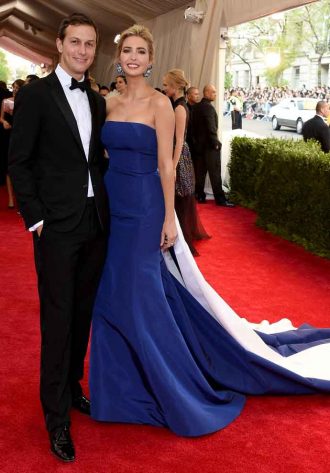 Click here for the 10 Most Powerful Political Couples Slideshow
Listen to the uInterview Podcast!
Get the most-revealing celebrity conversations with the uInterview podcast!