New York State Passes Law To Protect Abortion Rights In Case Roe V. Wade Is Overturned
On Tuesday, New York state passed new legal protections for abortion rights after Gov. Andrew Cuomo signed a measure.
The law includes a provision allowing late-term abortions if a mother's health is considered at risk. This safeguard could protect millions of women in the state even if the Supreme Court overturns the landmark 1973 Roe v. Wade case, which celebrated its 46th anniversary on Tuesday. It also follows a multi-state ruling on birth control medical coverage. 
"In the face of a federal government intent on rolling back Roe v. Wade and women's reproductive rights, I promised that we would enact this critical legislation within the first 30 days of the new session — and we got it done," Cuomo said in a statement upon celebrating the passing of the bill in New York's Democrat-led Senate and Assembly.
Cumo and the New York legislature was even joined by Sarah Weddington, the Texas lawyer who successfully argued Roe v. Wade before the Supreme Court.
Subscribe!
A week of political news in your in-box.
We find the news you need to know, so you don't have to.
"Thank you for what you've done for women," Wedington told Cuomo and the legislature, according to CBS News.
The new law also reportedly shifts the section of New York's sate law regarding abortion from the penal code to health statutes. Additionally, it authorizes physician assistants and midwives to carry out certain abortions.
SLIDESHOW: DONALD TRUMP'S 30 CRAZIEST TWEETS
Following the confirmation of Justice Brett Kavanaugh in October, many legal experts have said the nation's highest court — which is now even more conservative-leaning — could potentially vote against women's reproductive rights, especially given Kavanaugh's anti-choice record.
The New York State Department of Health recently reported that 285,127 induced abortions happened in the state between 2012 and 2014. Most abortions in the U.S. occur during the first trimester. Other states that have reportedly made moves toward protecting abortion rights include Oregon, Washington and California.
However, other states moved to restrict abortion rights. On Wednesday, Ohio's Republican Gov. Mike DeWine announced he will sign a controversial "heartbeat bill" that would ban abortion after a fetal heartbeat is detected, something that can occur as early as six weeks after conception.
Last year, former Ohio GOP Gov. John Kasich vetoed the heartbeat bill, which was temporarily blocked by a judge.
Other developed countries have also recently voted to legalize abortion, like predominantly-Catholic Ireland did last year.
Read more about:
Leave a comment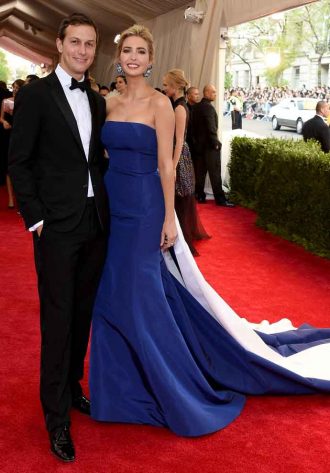 Click here for the 10 Most Powerful Political Couples Slideshow
Listen to the uInterview Podcast!
Get the most-revealing celebrity conversations with the uInterview podcast!