Women Could Get Up To 30 Years In Prison For Miscarriages Under Georgia's 'Heartbeat' Abortion Bill
Georgia Gov. Brian Kemp (R) on Tuesday signed HB 481, known as the "heartbeat bill," into law, and women who have miscarriages could be severely punished under the legislation.
The bill's primary objective is to ban abortion after five to six weeks of pregnancy, although miscarriages could also fall under its provisions, as fetuses are considered people according to the state's new law. Women could be sentenced to up to 30 years in prison for miscarriages or abortion.
Many Democratic lawmakers and Hollywood celebrities have blasted Kemp and other Georgia Republicans for introducing this bill, with the latter initiating boycotts in the state. Georgia is one of several states that have now banned or moved to ban abortion, in a gradual rollback of reproductive rights established under the landmark 1973 Roe v. Wade Supreme Court case. Some states have banned abortion after other points like 15 weeks.
SLIDESHOW: TOP DEMOCRATS RUNNING FOR PRESIDENT IN 2020
Netflix: "We have many women working on productions in Georgia, whose rights, along with millions of others, will be severely restricted by this law. It's why we will work with the ACLU and others to fight it in court…" https://t.co/UKJuQCuyf3

— Jen Jordan (@senatorjen) May 28, 2019
The American Civil Liberties Union (ACLU) and the Center for Reproductive Rights said that they are preparing to challenge the legislation, which will reportedly take effect on January 1, 2020.
Georgia's new law also allows for fetuses to count as dependents for taxes and for official population surveys. Another provision says women who perform their own abortions — outside an official medical location — could be charged with first-degree murder and be punished accordingly.
Meanwhile, miscarriages could count as second-degree murder, which reportedly is linked to a sentence of 10 to 30 years in prison. If said miscarriages can be proven to have occurred due to specific actions taken by the woman like alcohol or drug abuse, this could reinforce such a sentence.
According to the American Pregnancy Association, roughly one in four first-trimester pregnancies in the United States results in miscarriage. Many of these types of miscarriages also often lead to genetic abnormalities in the newborn child.
Read more about: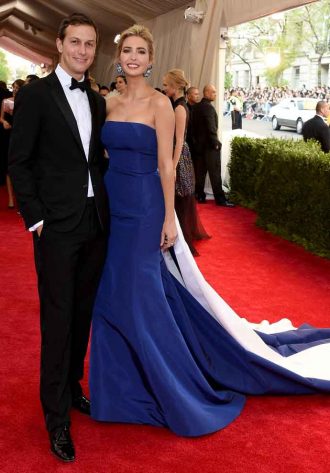 Click here for the 10 Most Powerful Political Couples Slideshow
Listen to the uInterview Podcast!
Get the most-revealing celebrity conversations with the uInterview podcast!