John Hickenlooper Booed At California Democratic Convention For Saying Socialism "Is Not The Answer"
Former Colorado Gov. John Hickenlooper (D), a Democratic 2020 presidential candidate, was booed by activists at a national convention for the party in San Francisco, California on Saturday after he cautioned against embracing socialism as a strategy to beat President Donald Trump in the 2020 election.
Hickenlooper, whose second term as Colorado's governor ended in January, began explaining how he was re-elected in a "purple state" in 2014, which he called "one of the worst years for Democrats" in recent history.
The 67-year-old, who also served as mayor of Denver from 2003 to 2011, warned that Republicans would likely use the increasing growth of a far-left-wing faction within the Democratic Party to paint all Democrats as dangerous socialists in 2020. The views often associated with socialism include free college education and Medicare-for-All. In 2016, Hillary Clinton won Colorado by 4.9 percent.
"If we want to beat Donald Trump and achieve big progressive goals, socialism is not the answer," Hickenlooper told the crowd at the convention before being heavily booed and jeered.
Subscribe!
A week of political news in your in-box.
We find the news you need to know, so you don't have to.
John @Hickenlooper is booed at the California Democratic convention for saying: "Socialism is not the answer." pic.twitter.com/jxnJPubJ0q

— The Hill (@thehill) June 1, 2019
Hickenlooper is polling near the bottom of the crowded 24-candidate Democratic field for 2020, which means he may not even qualify for next month's first-round debates as he has only met one of the two requirements. Hickenlooper has at least one percent in support in three public polls, but has not yet reached the 65,000-donor mark.
SLIDESHOW: TOP DEMOCRATS RUNNING FOR PRESIDENT IN 2020
"If we don't draw a clear distinction between Democrats and our candidates and socialism, the Republicans will paint us into a corner that we can't get out of," Hickenlooper told The Hill in an interview shortly after his speech, adding that the key swing states must be given particular attention for the 2020 race. "Massive government expansions may not be strictly speaking socialism, but trust me: Republicans will make it seem like socialism. In places like Ohio and Michigan and North Carolina and Wisconsin, places we have to win to beat Trump, we'll be starting out ten yards behind."
"We need to be laser-focused on winning this election, and that's going to mean focusing on kitchen table programs that will actually improve people's quality of life," he said.
Read more about:
Leave a comment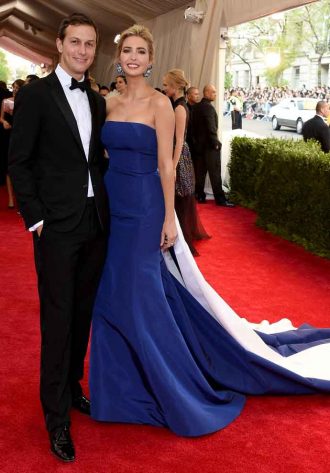 Click here for the 10 Most Powerful Political Couples Slideshow
Listen to the uInterview Podcast!
Get the most-revealing celebrity conversations with the uInterview podcast!