Joe Biden Releases Video Statement, Vows To Become More "Respectful" Of Women's Personal Space [VIDEO]
Joe Biden shared a video on Twitter on Wednesday in which he vowed to be more "mindful and respectful" of people's personal space, following several accusations from women who have said the former vice president's physical behavior toward them is invasive.
Biden, 76, has hugged many women and rubbed their shoulders in public events, and has explained his behavior as a "grandfather-like" way of showing affection. Nevertheless, some commentators — like a recent Huffington Post op-ed — called his actions a form of "benevolent sexism" and said his initial response to the women's claims did not seem like a direct, formal apology.
"But I'll always believe governing — and, quite frankly, life, for that matter — is about connecting, about connecting with people," Biden said in the video, adding that "social norms are changing." "That won't change. But I will be more mindful and respectful of people's personal space."
Biden has been leading several recent polls of favorite 2020 Democratic presidential candidates even though he has yet to formally announce a bid.
Subscribe!
A week of political news in your in-box.
We find the news you need to know, so you don't have to.
SLIDESHOW: TOP DEMOCRATS RUNNING FOR PRESIDENT IN 2020
Social norms are changing. I understand that, and I've heard what these women are saying. Politics to me has always been about making connections, but I will be more mindful about respecting personal space in the future. That's my responsibility and I will meet it. pic.twitter.com/Ya2mf5ODts

— Joe Biden (@JoeBiden) April 3, 2019

Biden's allegations are also even more relevant in the post-"Me too" era that has seen dozens of famous men fall from grace in the wake of sexual harassment and assault allegations.
In total, four women have thus far revealed Biden's physical interactions with them over the years made them uncomfortable: former Nevada state assemblywoman Lucy Flores, Amy Lappos, Caitlyn Caruso and D.J. Hill. 
Sen. Elizabeth Warren (D-Mass.), another 2020 presidential candidate, called out Biden for his actions and said he should apologize for them. Rep. Nancy Pelosi (D-Calif.), the House Speaker, said Biden's behavior was not disqualifying for a presidential run but that he should watch how he interacts with women in the future and be more respectful of their personal space.
Biden also teased his 2020 presidential run yet again in the video, saying: "Folks, in the coming month, I expect to be talking to you about a whole lot of issues, and I'll always be direct with you."
President Donald Trump also trolled Biden on Twitter Thursday afternoon by sharing an edited version of Biden's video, which showed the former vice president creeping up on himself and rubbing his shoulders.
WELCOME BACK JOE! pic.twitter.com/b2NbBSX3sx

— Donald J. Trump (@realDonaldTrump) April 4, 2019
Read more about:
Leave a comment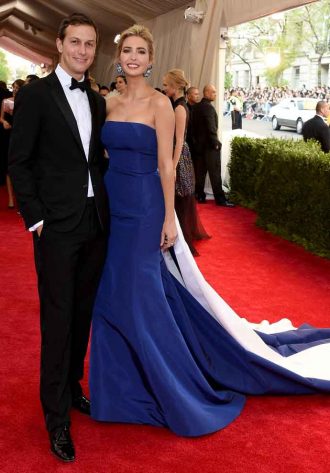 Click here for the 10 Most Powerful Political Couples Slideshow
Listen to the uInterview Podcast!
Get the most-revealing celebrity conversations with the uInterview podcast!