Ex-Nevada Lt. Gov. Candidate Lucy Flores Calls 2014 Encounter With Joe Biden A "Violation Of My Bodily Autonomy"
Lucy Flores, a former Nevada Democratic nominee for Lt. Governor, opened up on Sunday evening about her encounter with former Vice President Joe Biden in 2014, calling the uncomfortable experience a "a clear violation of my bodily autonomy."
Flores also said in the interview with MSNBC that she felt Biden was guilty of "an invasion of my personal space," although she clarified she did not consider the 76-year-old former vice president's behavior to be sexual harassment. 
"It is a clear violation of my bodily autonomy to not be touched, unless I give you permission to touch it," said Flores.
Lucy Flores does not call her interaction with former VP Biden sexual harassment, instead saying it was "an invasion of my personal space … a clear invasion of my bodily autonomy to not be touched, unless I give you permission to touch it." pic.twitter.com/q72Od4KyfM

Subscribe!

A week of political news in your in-box.
We find the news you need to know, so you don't have to.

— Kasie DC (@KasieDC) March 31, 2019
Flores first revealed the alleged incident in a New York magazine op-ed published Friday. She claimed that at a campaign rally in 2014, Biden came up behind her, placed his hands on her shoulders and smelled her hair before kissing her on the back of the head.
Biden — who has not yet officially declared a 2020 presidential bid, but is expected to be the next high-profile Democrat to enter the crowded race — has been criticized and mocked multiple times by people on both side of the political aisle for often being overly physically affectionate with women. Some of these instances were even caught on camera during interactions he had at the White House when Barack Obama was president.
Sen. Elizabeth Warren (D-Mass.), a 2020 presidential candidate, said Saturday she believes Flores and that Biden must properly answer those allegations.
SLIDESHOW: TOP DEMOCRATS RUNNING FOR PRESIDENT IN 2020
On Sunday, Biden responded by saying he "may not recall these moments the same way, and I may be surprised at what I hear. He added that "if it is suggested I did so, I will listen respectfully."
Biden has led many recent polls tracking voters' favorite 2020 Democratic presidential candidates.
Read more about:
Leave a comment
You must be logged in to post a comment.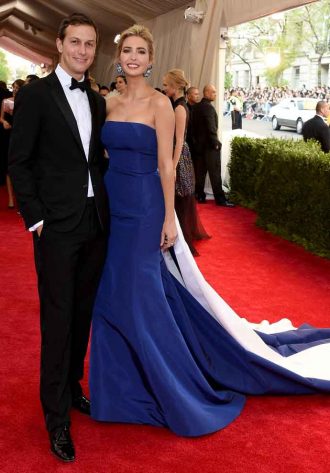 Click here for the 10 Most Powerful Political Couples Slideshow
Listen to the uInterview Podcast!
Get the most-revealing celebrity conversations with the uInterview podcast!