Joe Biden Says He Regrets Role In 1991 Anita Hill Hearing: "I Wish I Could Have Done Something"
Joe Biden on Tuesday voiced regret for not giving Anita Hill a proper congressional hearing in 1991.
In a speech at a New York City event honoring students who have helped combat sexual assault on college campuses, the 76-year-old former vice president acknowledged the role he played in Hill's hearing. Hill, a lawyer from Oklahoma, alleged in her testimony that Supreme Court Justice Clarence Thomas had sexually harassed her. Biden was the chairman of the Senate Judiciary Committee that oversaw the hearing.
"She faced a committee that didn't fully understand what the hell this was all about," Biden said of Hill. To this day, I regret I couldn't give her the kind of hearing she deserved. I wish I could have done something."
Biden's remarks on the issue quickly drew criticism on Twitter for not being a genuine apology and for not explicitly admitting what he could have done differently to give Hill a fair hearing.
Subscribe!
A week of political news in your in-box.
We find the news you need to know, so you don't have to.
SLIDESHOW: TOP DEMOCRATS RUNNING FOR PRESIDENT IN 2020
We all wish he HAD done something. As chairman. Of the committee. That presided.

— Andrew Taverrite (@AndrewTaverrite) March 26, 2019
It literally does not matter what else Biden says about sexual assault if he cannot acknowledge his own culpability in putting a sexual assaulter on the Supereme Court and then pretending for years like he was powerless to stop it. #BelieveSurvivors #IBelieveAnita

— Jess Morales Rocketto (@JessLivMo) March 27, 2019
The hearings of Hill and Thomas have regained attention partly due to a similar pair of emotional hearings that occurred late last year. In September, college professor Christine Blasey Ford accused Supreme Court Justice Brett Kavanaugh, then a nominee, of having sexually assaulted her in 1982 when the pair were in high school. Kavanaugh faced allegations of sexual harassment or assault from several other women in the days leading up to his confirmation. This all came nearly a year after the #MeToo movement against sexual misconduct began.
"In almost 30 years, the institutional culture has not changed," Biden said, referencing the Kavanaugh and Ford hearings. "That diminishes the likelihood that women will come forward."
Biden, who is speculated to run for president in 2020, could see his role in Hill's hearing negatively impact his campaign. The former vice president has also been rumored to choose Georgia Democrat Stacey Abrams as his 2020 running mate, although the most recent supports have suggested Abrams may not join that ticket after all.
Read more about:
Leave a comment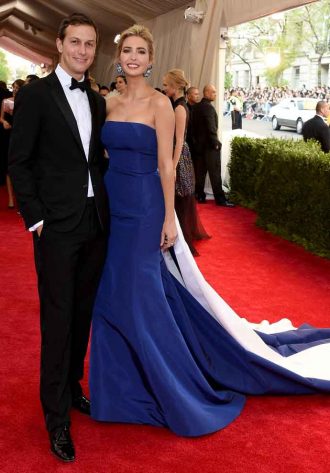 Click here for the 10 Most Powerful Political Couples Slideshow
Listen to the uInterview Podcast!
Get the most-revealing celebrity conversations with the uInterview podcast!