College Professor Vanessa Tyson Details Alleged Sexual Assault By Virginia Lt. Gov. Justin Fairfax
Vanessa Tyson, a woman who accused Virginia's Democratic Lt. Gov. Justin Fairfax of sexually assaulting her in 2004, described the alleged incident Wednesday in a statement.
Tyson, an associate politics professor at California's Scripps College, claims Fairfax forced her to perform oral sex on him in a hotel room the week of the 2004 Democratic National Convention in Boston.
"What began as consensual kissing quickly turned into a sexual assault," Tyson's statement read. "Mr. Fairfax put his hand behind my neck and forcefully pushed my head towards his crotch. Only then did I realize that he had unbuckled his belt, unzipped his pants, and taken out his penis. He then forced his penis into my mouth."
The claims against Fairfax — who will be 40 next week — first surfaced Sunday night on conservative news website Big League Politics. The lieutenant governor denied the allegation and called his interaction with Tyson "100% consensual."
Subscribe!
Stay informed on the latest political news.
SLIDESHOW: DONALD TRUMP'S 30 CRAZIEST TWEETS
According to CNN, Tyson has chosen not to press charges in the case. In Massachusetts, the statute of limitations for sexual assault is 15 years.
Fairfax is now the third top Democrat in Virginia's state government to become engulfed in controversy this week. Gov. Ralph Northam and state Attorney General Mark Herring both confessed to wearing blackface during the 1980s and are now facing calls to resign. On Thursday, HuffPost reported that Tommy Norment, the Republican leader of Virginia's state Senate, edited the Virginia Military Institute's yearbook in 1968 and that the book contained racial slurs and pictures of white people in blackface.
"Reading Dr. Tyson's account is painful," said Fairfax in response to his accuser's statement. "As I said in my statement this morning, I have nothing to hide. Any review of the circumstances would support my account, because it is the truth. I take this situation very seriously and continue to believe Dr. Tyson should be treated with respect. But, I cannot agree to a description of events that simply is not true."
The case allegedly involving Fairfax and Tyson is the latest one of the #MeToo era, which saw dozens of famous men — including Supreme Court Justice Brett Kavanaugh — accused of sexual assault by one or more women.
Read more about: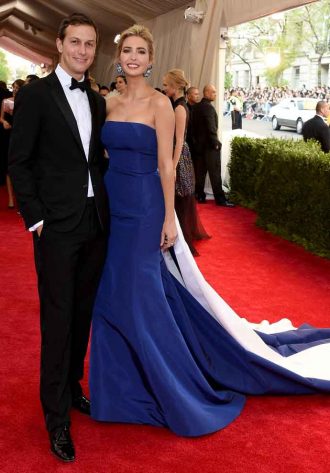 Click here for the 10 Most Powerful Political Couples Slideshow
Listen to the uInterview Podcast!
Get the most-revealing celebrity conversations with the uInterview podcast!