Beto O'Rourke Proposes "War Tax" On Non-Military Households To Help Fund Veterans' Health Care
Former Rep. Beto O'Rourke (D-Texas) on Monday announced his plan for a "war tax" that non-military households would pay in order to help fund veterans' health care costs.
The 46-year-old 2020 Democratic presidential candidate's plan, part of a larger effort to assist military veterans, after he squared off against nine other 2020 contenders in the first night of Democratic debates in Miami.
According to O'Rourke's plan, households earning less than $30,000 per year would pay a $25 tax; Those earning less than $40,000 annually would pay $57; Those making more than $200,000 could pay up to $1,000.
"This new tax would serve as a reminder of the incredible sacrifice made by those who serve and their families," said O'Rourke of his proposal after demanding that the wars in Iraq and Afghanistan finally end and that no further funds be allocated to them.
Subscribe!
Stay informed on the latest political news.
The Texas Democrat had previously suggested this idea of a trust fund for military veterans when he served in Congress in 2016 and 2017. He was also a member of the House Veterans Affairs Committee.
SLIDESHOW: TOP DEMOCRATS RUNNING FOR PRESIDENT IN 2020
The idea of a "war tax" is not entirely new in the United States. Under former President Lyndon B. Johnson, Congress implemented an income tax surcharge of 10 percent. In the mid-2000s, House Democrats attempted to pass a similar tax but failed to do so.
O'Rourke also revealed that his plan hopes to reform the Department of Veterans Affairs by requiring the public disclosing of wait times and staffing rations and for standardizing electronic health care data for veterans across the board. He also pushed for a greater emphasis on mental health, suicide prevention and addiction treatment.
The Texas Democrat also vowed to help female and LGBT veterans, saying he would help cover "the full spectrum of women's reproductive health care, and include the provision of contraception with no out-of-pocket costs, in vitro fertilization without regard to marital status or sexual orientation, and abortions to the extent they are provided by other federal programs."
O'Rourke also said he would seek a way to allow for immigrants to serve in the military as a way to help them obtain U.S. citizenship.
Read more about: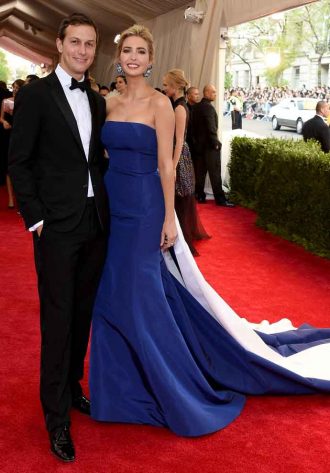 Click here for the 10 Most Powerful Political Couples Slideshow
Listen to the uInterview Podcast!
Get the most-revealing celebrity conversations with the uInterview podcast!