Rep. Devin Nunes Sues Twitter, Users For $250 Million For Defamation & Negligence [Full Court Filings]
Rep. Devin Nunes (R-Calif.) is suing Twitter and many of its users for more than $250 million, it was announced on Tuesday.
Nunes, 45, is accusing the social network and its users of negligence and defamation. Among the defendants are two anonymous Twitter accounts spoofing the congressman called "Devin Nunes' Cow" and "Devin Nunes's Mom."
The lawsuit, which was filed in Virginia, alleges Twitter "knowingly hosting and monetizing content that is clearly abusive, hateful and defamatory."
According to Section 230 of the Communications Decency Act, internet sites are immune from liability for information shared by their users.
Sad to hear @youtube is censoring @prageru https://t.co/dk0OtOCznV

— Devin Nunes (@DevinNunes) March 12, 2019
SLIDESHOW: TOP DEMOCRATS RUNNING FOR PRESIDENT IN 2020
The suit also blasts Twitter for censoring "viewpoints with which it disagrees" and for "shadow-banning conservatives."
Shadow banning refers to the practice of posting material on Twitter that only the user who shared it can see. Many conservatives, including President Donald Trump — who frequently uses the platform — have voiced skepticism about Twitter's claims that they do not engage in shadow banning.
Last night on Hannity, Devin Nunes said his lawsuit is "the first of many." pic.twitter.com/qnybPZI5Ec

— Matthew Gertz (@MattGertz) March 19, 2019
Nunes has been caught in legal trouble before. Last May, it was reported that a California winery that counts the Republican congressman among its investors sued in 2016 over a charity yacht party that allegedly included cocaine and prostitutes. Neither Nunes nor any of the winery's other investors reportedly attended that party. The owner of the winery is said to be friends with Nunes.
Nunes is famous for having released a four-page memo in February that alleged an FBI conspiracy against Trump, who fired the bureau's former director, James Comey. The GOP lawmaker is a top-ranking member of the House Intelligence Committee, which has been investigating Russian interference in the 2016 election.
Here is a full copy of Nune's lawsuit against Twitter:
Nunes Complaint – 3.18.19 by on Scribd
Read more about: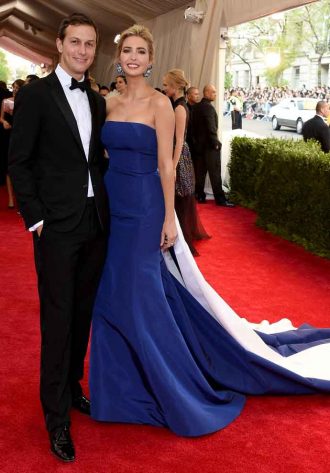 Click here for the 10 Most Powerful Political Couples Slideshow
Listen to the uInterview Podcast!
Get the most-revealing celebrity conversations with the uInterview podcast!