Federal Judge Orders Deutsche Bank To Turn Over Trump's Financial Records To Congress
A federal judge on Wednesday ruled that Congress can proceed with its subpoenas for Deutsche Bank and Capital One to turn over President Donald Trump's financial records, thus dealing Trump a major blow by becoming the second federal judge to side with lawmakers on the issue.
Last month, Trump and his three eldest children sued the pair of banks as a way to stop them from handing over business documents pursued by lawmakers from the House Intelligence and Financial Services Committees. The panels have been seeking the records as part of their probes into alleged foreign influence on the 2016 election.
U.S. District Judge Edgardo Ramos stated his opposition to the Trump family's argument that the congressional subpoenas don't hold a legitimate legislative purpose.
Ramos called the subpoenas "undeniably broad" but "clearly pertinent."
Subscribe!
A week of political news in your in-box.
We find the news you need to know, so you don't have to.
The Trumps' attorneys have said they plan to appeal the ruling, while some pundits say the president could claim executive privilege to also have the decision tossed out.
SLIDESHOW: TOP DEMOCRATS RUNNING FOR PRESIDENT IN 2020
Deutsche Bank has loaned Trump and his family millions of dollars over the last few decades, despite them not having good credit. The president's personal bank accounts reportedly lie with Capital One.
"We remain committed to providing appropriate information to all authorized investigations and will abide by a court order regarding such investigations," Deutsche Bank said in a statement.
Trump learned that Maxine Waters was seeking his financial records from Deutsche Bank and Capital One, so he tried to stop it. But it didn't occur to him that she was also seeking his records from Wells Fargo and TD Bank, and now she has them. Trump must be a low IQ individual.

— Palmer Report (@PalmerReport) May 22, 2019
Two different federal courts have now ruled that Trump must turn over subpoenaed financial records to @HouseDemocrats.

U.S. Constitution = 2

Trump = 0

What happened to all the winning? https://t.co/bk5DtWiqGR

— Hakeem Jeffries (@RepJeffries) May 23, 2019
It was also recently revealed that Trump wrote his former personal lawyer Michael Cohen a $35,000 check in August 2017. This money was linked to the plans to pay porn star Stormy Daniels hush money following her alleged sexual affair with Trump in 2006. Trump and Cohen arranged to pay Daniels $130,000 shortly before the 2016 election.
Read more about:
Leave a comment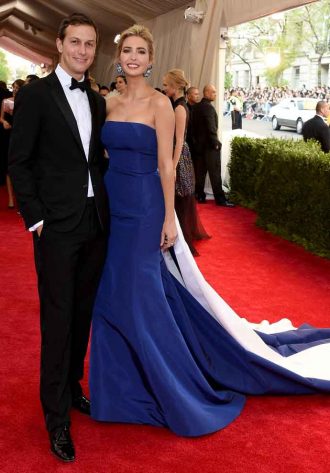 Click here for the 10 Most Powerful Political Couples Slideshow
Listen to the uInterview Podcast!
Get the most-revealing celebrity conversations with the uInterview podcast!