Trump Lawyer Jay Sekulow Told Michael Cohen To Lie To Congress About Trump Tower Moscow Deal
President Donald Trump's former personal attorney Michael Cohen revealed to Congress during a close-door hearing earlier this year that the president's lawyer Jay Sekulow ordered him to lie about the negotiations surrounding a Trump Tower Moscow project, it was reported Monday.
Cohen falsely stated in a 2017 testimony that discussions about the real estate deal concluded in January 2016 but then said the talks finished in June 2016, just months before the presidential election. Sekulow was allegedly behind Cohen changing statements about the time frame of the Trump Tower Moscow deal negotiations.
House Democrats are currently probing whether Trump's legal team obstructed the House Intelligence Committee's inquiry into Russian meddling in 2016 by altering false testimony in any way.
"We're trying to find out whether anyone participated in the false testimony that Cohen gave to this committee," House Intelligence Committee Chairman Adam Schiff (D-California) told the Post.
Subscribe!
Stay informed on the latest political news.
SLIDESHOW: TOP DEMOCRATS RUNNING FOR PRESIDENT IN 2020
Sekulow reportedly told Cohen to say the Trump Tower Moscow talks ended on January 31, 2016 because that marked the day before the Iowa caucuses that officially began the primary election season that year.
Given the latest development on this subject, Schiff has requested documents from Sekulow and three lawyers representing the Trump Organization and the president's two eldest children, Ivanka Trump and Donald Trump Jr.: Alan Futerfas, Alan Garten and Abbe Lowell.
The quartet of attorneys refused to comply with the request for records and called this move "unprecedented." They also maintained the information contained in the documents was subject to attorney-client privilege.
"The privilege doesn't apply if it's being used to conceal a crime or a fraud," Schiff told the Post in response to the lawyers declining to comply. "And if the attorneys were conferring amongst themselves and Mr. Cohen about a false statement they were going to make to our committee, there's no privilege that protects that kind of conduct."
Cohen is serving a three-year prison sentence for lying to lawmakers, bank and tax fraud and campaign finance violations.
Read more about: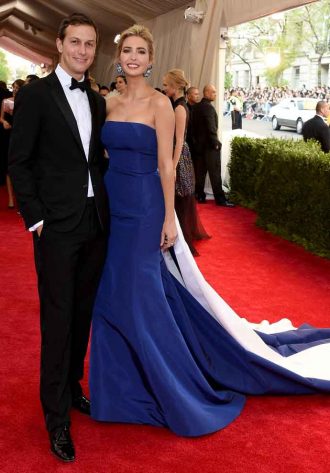 Click here for the 10 Most Powerful Political Couples Slideshow
Listen to the uInterview Podcast!
Get the most-revealing celebrity conversations with the uInterview podcast!