Deutsche Bank's Anti-Money Laundering Staff Flagged Trump & Kushner For Suspicious Financial Activity
Anti-money laundering officials at Deutsche Bank stated in 2016 and 2017 that several transactions involving assets held by President Donald Trump and his senior adviser Jared Kushner be disclosed to a financial crimes watchdog, it was reported Sunday.
According to The New York Times, which cited five current and former Deutsche Bank workers, said top executives at the German bank — which has loaned Trump and Kushner's families billions of dollars, ignored lower-level staffers' recommendation.
Deutsche Bank's shares dropped nearly 3 percent Monday to 6.65 euros, a new low for the company.
In a series of tweets Monday morning, Trump denied reports that said he was not in need of bank loans and refuted allegations that the money came from Russia.
Subscribe!
Stay informed on the latest political news.
SLIDESHOW: TOP DEMOCRATS RUNNING FOR PRESIDENT IN 2020
The now-shuttered Trump Foundation was reportedly one of the entities involved in the illegal transactions.
"At no time was an investigator prevented from escalating activity identified as potentially suspicious," Deutsche Bank said in a statement. "Furthermore, the suggestion that anyone was reassigned or fired in an effort to quash concerns relating to any client is categorically false."
Several congressional committees and New York authorities have been investigating Trump and his family's ties to Deutsche Bank for any potential illicit activity.
Trump and his three eldest children recently filed a lawsuit to block House Democrats' subpoenas for his family's financial documents sent to the German bank and to Capital One and accounting firm Mazars LLP.
This is not true. I have spent a long time looking into this, and @DeutscheBank was the only bank willing to lend to @realDonaldTrump for 20 years because of his pattern of defaults and the bank's hunger for growth in the US. https://t.co/Qh4siSpEgM

— David Enrich (@davidenrich) May 20, 2019
In 2017, Deutsche Bank told me that they had procedures to insulate them from conflicts of interest with the Trump family. If the @nytimes reporting is true—then Deutsche Bank misled me in their letter. I will be demanding answers at tomorrow's Banking Committee hearing. pic.twitter.com/79qTHg8IWw

— Chris Van Hollen (@ChrisVanHollen) May 20, 2019
Read more about: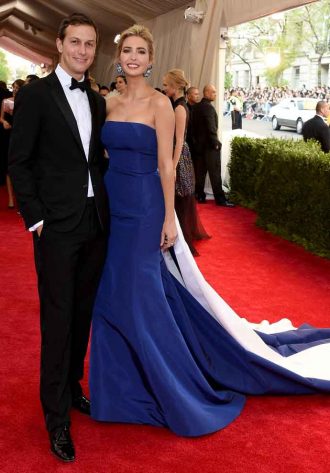 Click here for the 10 Most Powerful Political Couples Slideshow
Listen to the uInterview Podcast!
Get the most-revealing celebrity conversations with the uInterview podcast!