Trump Warns Iran Not To Threaten U.S. Or Risk Facing Its "Official End"
President Donald Trump on Monday cautioned Iran to not threaten the United States again or risk facing its "official end," just hours after a rocket landed near the American embassy in Baghdad.
Trump's Twitter post follows his suggestion that he would soften his rhetoric regarding Iran after tensions between the Middle Eastern nation and the U.S. increased, partly due to a deployment of bombers and an aircraft carrier to the region.
Compounding the relationship between the two countries is the allegation that four oil tankers in the United Arab Emirates were sabotaged.
Since Trump withdrew the U.S. from the Iran nuclear deal in May 2018, the country has been very vocal in its opposition to the American government. As part of the pact, Iran had agreed to limit its uranium enrichment in exchange for the U.S. lifting economic sanctions on the nation. Trump had longed called the deal "one-sided," saying it benefited Iran more than the U.S.
Subscribe!
A week of political news in your in-box.
We find the news you need to know, so you don't have to.
If Iran wants to fight, that will be the official end of Iran. Never threaten the United States again!

— Donald J. Trump (@realDonaldTrump) May 19, 2019

SLIDESHOW: TOP DEMOCRATS RUNNING FOR PRESIDENT IN 2020
Rep. Tulsi Gabbard says Trump is leading us down a dangerous path towards war with Iran:

"They are setting the stage for a war with Iran that would prove to be far more costly, far more devastating and dangerous than anything that we saw in the Iraq War." https://t.co/HsSwlfKbQ9 pic.twitter.com/JvWGNBvrzI

— ABC News (@ABC) May 20, 2019
Trump, the schoolyard bully, is threatening to take us into another war in the Middle East. Just what we need! But it will not be Trump's or his billionaire friend's kids and grandkids who fight and die in that war. It will be working-class kids. No war with Iran! https://t.co/b32MYKtd4P

— Bernie Sanders (@SenSanders) May 20, 2019
Tehran has also given Europe a 60-day deadline to establish new terms for the pact or Iran would resume its expansion of its nuclear capabilities.
The U.S. Navy also said Sunday that it would start "enhanced security patrols" in international waters with several nations belonging to the Gulf Cooperation Council, including Kuwait, Bahrain and Saudi Arabia.
Read more about:
Leave a comment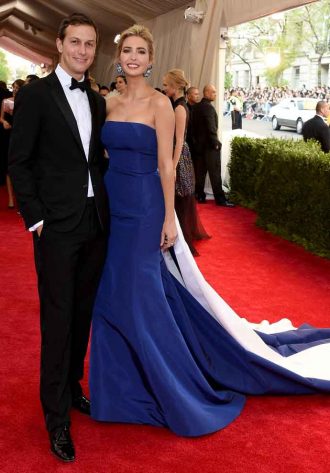 Click here for the 10 Most Powerful Political Couples Slideshow
Listen to the uInterview Podcast!
Get the most-revealing celebrity conversations with the uInterview podcast!