Trump's 2020 Campaign Manager Brad Parscale Predicts President Will Flip Three States Hillary Clinton Won In 2016
Brad Parscale, President Donald Trump's 2020 campaign manager, made a bold prediction regarding next year's election in an interview last week.
Parscale said he believes Trump would win at least three states Hillary Clinton secured in 2016 if the 2020 election were held today: New Mexico, Nevada and New Hampshire. Trump's campaign manager also said he is confident the president would win Texas, Georgia, Florida, North Carolina and South Carolina.
In the interview with CBS News, Parscale added he believes Minnesota — which Clinton narrowly won in 2016 — will be among the toughest states to flip.
Several recent polls have shown Democratic 2020 presidential candidates like Joe Biden and Sen. Bernie Sanders (I-Vermont) leading Trump in certain states, like Florida. However, Trump has refused to believe these surveys and Parscale echoed him, claiming to hold a much more accurate and technologically advanced strategy for compiling data.
Subscribe!
A week of political news in your in-box.
We find the news you need to know, so you don't have to.
"I actually believe more in digital, the kind of AI technology we use … I don't believe in traditional, head-to-head polling," said Parscale.
Pres. Trump's 2020 campaign manager @parscale tells @MajorCBS the country is "too complex now" for polls to be reliable. https://t.co/N5oZfxvFs3 pic.twitter.com/l2dctIcf4J

— CBS News (@CBSNews) June 18, 2019
Crushing the competition! #Winning https://t.co/uXLW3Fw5B7

— Brad Parscale (@parscale) June 19, 2019
Weeks after Joe Biden traveled to China and Ukraine as VP, his son cashed in on millions of dollars in foreign money.

Even Democrats are calling it a "huge" conflict of interest.

Biden needs to come clean about abusing his role as America's top diplomat.pic.twitter.com/0UI6yGlj8C

— Ronna McDaniel (@GOPChairwoman) June 20, 2019
SLIDESHOW: TOP DEMOCRATS RUNNING FOR PRESIDENT IN 2020
Parscale also said he firmly believes Trump will win more electoral votes than he did in 2016, saying the country should brace for an "electoral landslide" by the current president.
Parscale did not address the 2020 Trump campaign's recent decision to fire three pollsters following the revelations that Trump was trailing Biden in several key states.
"It just got out of control," Parscale said on the subject.
Read more about:
Leave a comment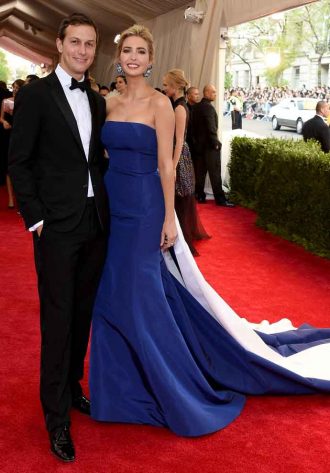 Click here for the 10 Most Powerful Political Couples Slideshow
Listen to the uInterview Podcast!
Get the most-revealing celebrity conversations with the uInterview podcast!