VIDEO EXCLUSIVE: Former 2020 Presidential Candidate Richard Ojeda On Whether He'll Run For West Virginia Governor Or Senator
Richard Ojeda may have dropped out of the 2020 presidential race, but the former Democratic West Virginia state Senator seems to have other plans in store.
The fiery 48-year-old former congressional candidate — who also ruled out an independent bid for president in 2020 — talked to uPolitics exclusively on whether he will run against the Republican U.S. senator or governor in West Virginia in 2020.
"There's a lot of people asking me to run for governor and there's a lot of people who are angry [with] me of course because I resigned [from] my state Senate seat to run for the presidency," said Ojeda. "The truth is, where I come from, we've had legislators miss entire sessions. They got paid for it but they didn't even show up and sit in the chair."
He continued: "That's not me. I'm not going to do that. The fact is that the governor of West Virginia [Jim Justice] decided to select a lobbyist that lobbies for him in my seat."
SLIDESHOW: DONALD TRUMP'S 30 CRAZIEST TWEETS
Ojeda said this sparked anger in a lot of people in West Virginia and that he didn't blame them, but remains content and without regrets regarding his decision to withdraw from the presidential race.
"I believe I did what was right," said Ojeda. "I'm not going to be campaigning for president and leave a seat in West Virginia sit empty. It's not right [and] the people deserve better."
So grateful to all of you for your support! Please read my full statement here. The fight continues. https://t.co/RtmoUFIbcX

— Richard N. Ojeda, II (@VoteOjeda2020) January 25, 2019
Ojeda has long fought to support military veterans and also recently backed teacher unions in West Virginia and other neighboring states. He is also the founder of the Logan Empowerment Action and Development (LEAD), a social services nonprofit that helps children and other people in need in his community.
In the coming weeks, uPolitics will be rolling out more exclusive video interviews of 2020 Democratic presidential candidates.
Read more about:
Leave a comment
You must be logged in to post a comment.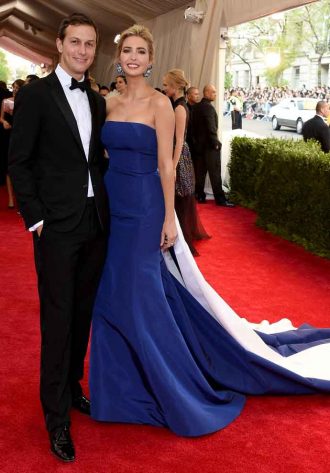 Click here for the 10 Most Powerful Political Couples Slideshow
Listen to the uInterview Podcast!
Get the most-revealing celebrity conversations with the uInterview podcast!