VIDEO EXCLUSIVE: 2020 Democratic Presidential Candidate Andrew Yang On His Education Policy
Andrew Yang, a 2020 Democratic presidential candidate, is not well-known but has some bright ideas regarding education, among other issues.
The 44-year-old New York businessman sat down with uPolitics exclusively to discuss his view on how to reform education in the United States and said he believes one of the most important changes that needs to happen relates to treating teachers better.
"First, we have to pay teachers more," said Yang. "Right now, you have teachers who are just taking money out of their own wallets to pay for school supplies and whatnot and that's not right. We should be giving teachers the compensation they deserve as professionals who are shaping the next generation."
Yang added that there are other less obvious factors at play that affect educational systems and school-aged children's performances in the classroom.
"Data has shown that 70 to 80 percent of primary school performance is dependent upon out-of-school factors," he explained. "So this is parental time, parental education, levels of stress in the household, type of neighborhood you're in, etc. Educators know that you can be incredibly heroic, but you're still only accounting for 20 to 30 percent of kids' performances. Teachers can only control 30 percent of the outcome. So if you genuinely wanted to improve children's ability to learn, what you'd do is put more economic resources into the hands of parents."
SLIDESHOW: DONALD TRUMP'S 30 CRAZIEST TWEETS
Yang re-stated his $1000 monthly universal basic income (UBI) proposal — a so-called "freedom dividend" that allows for people to cover their basic daily necessities without any issues — and applied it to parents. With this premise, the average annual income for a family with two parents would be $24,000.
"You'd likely see a rise in parental time input spent with the child reading and helping them learn and you'd find lower stress levels in the household, lower levels of domestic violence and you'd see children's personalities evolve to become more conscientious and agreeable because they would see that there investment in schoolwork actually gets rewarded," he said.
Yang also pointed out several other "deficiencies" in the American schooling system, including the lack of sufficient technical, vocational and apprenticeship programs for jobs like air conditioning repair and plumbing. He noted that just six percent of American high school students are currently in technical training, whereas that rate is at 59 percent in Germany, which in recent years has been looked at as a model for a robust economy with highly productive workers. Yang stressed that he believes these jobs are not only necessary to learn for many students who may not otherwise be able to afford a traditional college education — and thus a high-skilled career — but also "very difficult to automate away."
"You're not going to get a robot plumber anytime during the next number of decades," said Yang. "You are, however, going to get a robot accountant, like A.I. ironing out your tax forms. So we have to stop acting like college is the end-all-be-all."
Yang also noted the galling 44% underemployment rate and the shockingly low six-year college graduation rate in the U.S.: 59%. Yang said this, combined with the massive student loans young people are left with upon graduating college ($1.5 trillion in student debt nationwide) shows that alternative options to a traditional college education are extremely important and can't be ignored.
Finally, Yang also emphasized that he believes high school curriculums should include more courses that are "relevant" to helping students tackle basic life problems in the modern-day world. He suggested classes like "financial literacy, technology management, positive psychology, mindfulness and mental health and relationship management."
In tandem with this idea, Yang also proposed an initiative to make high school students participate in a program that would require them to travel to a different part of the country and spend time with a family to learn their way of life and possibly become open to a new job or trade – sort of like a study abroad program, but within the U.S.
Could this all viably happen? Who knows, but Yang certainly proposes some original ideas and raises many interesting points about education that are often swept under the rug by many politicians or political candidates.
Read more about:
Leave a comment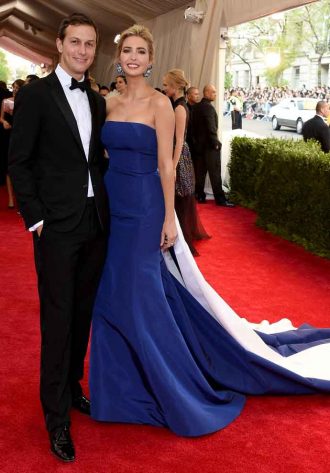 Click here for the 10 Most Powerful Political Couples Slideshow
Listen to the uInterview Podcast!
Get the most-revealing celebrity conversations with the uInterview podcast!