VIDEO EXCLUSIVE: 2020 Democratic Presidential Candidate John Delaney On Impeaching Donald Trump
Calls for impeaching President Donald Trump have been increasing significantly in recent weeks, with up to 69 members of Congress now supporting the effort.
Rep. John Delaney (D-Maryland), a 2020 Democratic presidential candidate, offered his exclusive take on the issue.
"At this point, I have not been in favor of impeachment because I view impeachment as a political tool," said Delaney. "I think [Trump] has committed offenses that are impeachable, and a good example in my judgement is his violation of the Emoluments Clause — which I know is a rather arcane provision — but if you read it and look at the president's behavior with respect to his hotel in Washington, D.C., he is clearly taking money from a foreign government."
The Emoluments Clause of the Constitution prohibits federal officials from accepting gifts, money or any other valuable assets from foreign entities. Trump is said to have rented out rooms from his Trump International Hotel in Washington to Saudi lobbyists in exchange for contributions to his campaign in the weeks leading up to his inauguration in January 2017.
SLIDESHOW: TOP DEMOCRATS RUNNING FOR PRESIDENT IN 2020
Delaney added that in the end, only the most severe crimes that the American people consider to be "impeachable offenses" can ultimately have a real effect on whether or not a sitting president is indicted and removed from office. The impeachment process requires support from a two-thirds majority in both the House of Representatives and the Senate.
VIDEO: JOHN DELANEY ON IMPROVING U.S HEALTHCARE
"I have generally supported the notion that it's not beneficial for the country to begin impeachment unless there's a sense that you have a chance of achieving conviction in the U.S. Senate," Delaney added, noting he still believes any relevant congressional investigations into Trump, his 2016 campaign and his presidency should continue.
VIDEO EXCLUSIVE: JOHN DELANEY ON IMPROVING THE U.S. ECONOMY
Read more about:
Leave a comment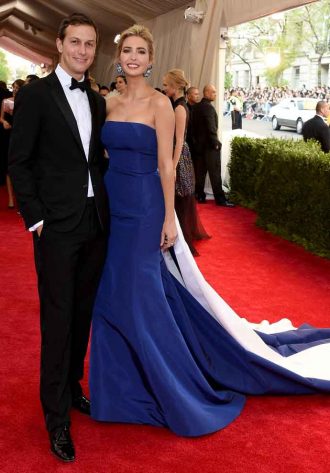 Click here for the 10 Most Powerful Political Couples Slideshow
Listen to the uInterview Podcast!
Get the most-revealing celebrity conversations with the uInterview podcast!