VIDEO EXCLUSIVE: 2020 Democratic Presidential Candidate Andrew Yang On How To Reform U.S. Election System
It's no secret that there are glaring problems in the American voting system, and 2020 Democratic presidential contender Andrew Yang has some ideas for how to turn elections into a more sound process.
"Our current system has massive problems," Yang told uPolitics. "Among the proposals on the table that I'd like is the winner-take-all electoral vote, where this way the Electoral College would be more representative of the American people, instead of having candidates trying to game the system."
"We've had now two people become president that lost the popular vote and that's not the intent of a democracy," Yang added, referring to President Donald Trump in 2016 and George W. Bush during the 2000 election, where Al Gore won the popular vote by around 550,000 votes.
WATCH: ANDREW YANG ON HOW A.I. DRIVES UNEMPLOYMENT
Two other 2020 Democratic presidential candidates — Sen. Elizabeth Warren (D-Massachusetts) and South Bend, Indiana Mayor Pete Buttigieg — have explicitly said or suggested that the popular vote should determine the outcome of presidential elections, and not the Electoral College.
SLIDESHOW: TOP DEMOCRATS RUNNING FOR PRESIDENT IN 2020
The Electoral College has been viewed by many as an outdated vestige of American democracy.
Other prominent Democratic lawmakers have stressed the need for other types of election reform, including making Election Day a national holiday in order to drive greater voter turnout. Other politicians have blasted strict voter identification laws in certain southern or Midwest states that disproportionately affect racial minorities.
WATCH: ANDREW YANG ON IMMIGRATION REFORM 
Yang is one of 23 Democratic presidential candidates, and is expected to participate in the first round of debates on June 26 and 27.
CA
CO
CT
DE
HI
IL
ME
MD
MA
NJ
NM
NY
RI
VT
WA
DC

—ALL have now committed to assign all of their state's electoral votes to the National Popular Vote winner.

Here's what that means. ?https://t.co/NZfJnzEa1B

— PragerU (@prageru) June 5, 2019
Read more about:
Leave a comment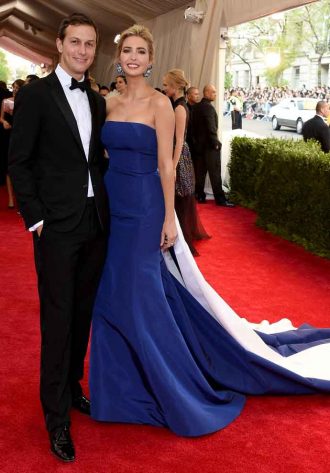 Click here for the 10 Most Powerful Political Couples Slideshow
Listen to the uInterview Podcast!
Get the most-revealing celebrity conversations with the uInterview podcast!