VIDEO EXCLUSIVE: 2020 Democratic Presidential Candidate Andrew Yang On Foreign Interference In U.S. Elections
The subject of foreign countries meddling in American elections has raged in the last two years, as several intelligence agencies and congressional committees have determined Russia interfered in the 2016 election through social media and other channels.
Andrew Yang, a 2020 Democratic presidential candidate, told uPolitics about his take on the issue.
"America has likely done some things abroad that we don't publicly disclose and [that] we're not super proud of," said Yang. "But at this point it's clear that foreign governments, particularly Russia and perhaps China, are looking to intervene in our democratic processes. And it's corrosive if we can't trust our own voting process."
Yang went on to say that as president, he would ensure that any foreign meddling in the United States election process be treated as "an act of hostility and aggression" and that his administration would "retaliate in severe fashion."
WATCH: ANDREW YANG ON ABORTION RIGHTS
The 44-year-old businessman also said he is confident that if concrete evidence of foreign interference surfaced, the majority of Americans would support efforts to stop it and retaliate with sanctions like asset freezes. Yang called President Donald Trump "essentially beholden to the Russians" for his seemingly unwavering allegiance to the country rather than to American laws and values.
SLIDESHOW: TOP DEMOCRATS RUNNING FOR PRESIDENT IN 2020
Yang also called the apathy of sitting lawmakers and other people in government toward combatting foreign meddling in U.S. elections "ridiculous," using the same term to describe those who have suggested demanding Facebook CEO Mark Zuckerberg take a more active role in curbing the spread of false information on social media.
WATCH: ANDREW YANG ON IMPEACHING DONALD TRUMP 
Special Counsel Robert Mueller's two-year investigation ultimately found insufficient evidence of collusion between Trump's 2016 campaign and Russia's government. However, Mueller's full report on the probe does suggest Trump tried to commit obstruction of justice multiple times, something many Democratic lawmakers have seized on to cite their support for his impeachment.
Read more about:
Leave a comment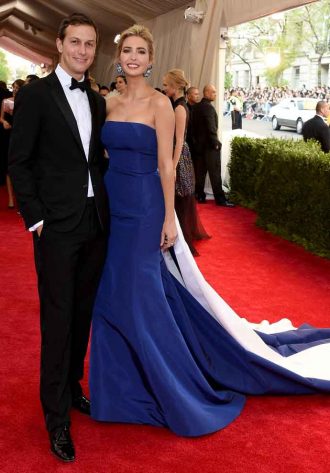 Click here for the 10 Most Powerful Political Couples Slideshow
Listen to the uInterview Podcast!
Get the most-revealing celebrity conversations with the uInterview podcast!