William Barr Says President Can Fire Any Prosecutor Investigating Him If He Feels Accusations Are False
Attorney General William Barr said in his testimony before the Senate Judiciary Committee on Wednesday that he believes the president can fire any prosecutor investigating him should he feel the accusations against him are false.
The attorney general has already drawn the ire of many congressional Democrats for favoring President Donald Trump in Special Counsel Robert Mueller's Russia investigation.
"The point I was trying to make earlier is that, in the situation of the President, who has constitutional authority to supervise proceedings, if in fact a proceeding was not well founded, if it was a groundless proceeding, if it was based on false allegations, the President does not have to sit there, constitutionally, and allow it to run its course," Barr, who previously worked in George H W. Bush's Justice Department, said during his Senate testimony. "The President could terminate that proceeding, and it would not be a corrupt intent, because he was being falsely accused."
Among those who reacted to Barr's sentiment was Hillary Clinton. The former secretary of state and 2016 presidential candidate told MSNBC's Rachel Maddow on Wednesday night that she believed Barr's comments were a sign of "the road to tyranny."
Subscribe!
A week of political news in your in-box.
We find the news you need to know, so you don't have to.
"That is what authoritarians believe and those who service them argue," said Clinton of Barr's remarks.
House speaker Nancy Pelosi on Attorney General William Barr's testimony before the Senate Judiciary Committee Wednesday: "How sad it is for us to see the top law enforcement officer in our country misrepresenting – withholding – the truth." https://t.co/jJXpLiZZtZ pic.twitter.com/849hw6eNWP

— ABC News (@ABC) May 2, 2019
SLIDESHOW: TOP DEMOCRATS RUNNING FOR PRESIDENT IN 2020
Several Democrats have called for Barr's resignation. Barr wrote a memo as a private citizen nearly one year ago saying he believed the obstruction of justice probe against Trump was "fatally misconceived."
After questioning William Barr @senkamalaharris: "This Attorney General lacks all credibility and has I think compromised the American public's ability to believe that he is a purveyor of justice."

Q: "Should he resign?"

Harris: "Yes." pic.twitter.com/hh8rBVHBjj

— CSPAN (@cspan) May 1, 2019
Read more about:
Leave a comment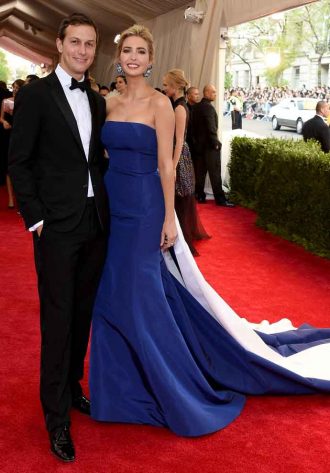 Click here for the 10 Most Powerful Political Couples Slideshow
Listen to the uInterview Podcast!
Get the most-revealing celebrity conversations with the uInterview podcast!