White House Directs Don McGahn Not To Testify Before Congress, Backed By Justice Department
The White House has ordered former counsel Don McGahn not to testify before lawmakers, supported by a Justice Department legal opinion published Monday that claims Congress doesn't have the authority to force McGahn to speak.
McGahn was recently subpoenaed and had been scheduled to testify on Tuesday.
"The immunity of the president's immediate advisers from compelled congressional testimony on matters related to their official responsibilities has long been recognized and arises from the fundamental workings of the separation of powers," the opinion from the Justice Department's Office of Legal Counsel read. "Those principles apply to the former White House Counsel. Accordingly, Mr. McGahn is not legally required to appear and testify about matters related to his official duties as counsel to the president."
Earlier this month, it was reported that McGahn refused to comply with a White House request to say that President Donald Trump did not obstruct justice. The order came in April, just days after special counsel Robert Mueller's full report on Russian interference in the 2016 election was released.
Subscribe!
Stay informed on the latest political news.
SLIDESHOW: TOP DEMOCRATS RUNNING FOR PRESIDENT IN 2020
Rep. Jerry Nadler (D-New York), the House Judiciary Committee's chairman, has threatened to hold McGahn in contempt if he refuses to appear. Attorney General William Barr has already been held in contempt by Congress this month after failing to appear for a hearing. House Democrats are now weighing other options to penalize Trump officials who refused to comply with subpoenas, including hefty fines.
White House Press Secretary Sarah Huckabee Sanders said in a statement that the effort to stop McGahn from appearing before Congress "has been taken to ensure that future Presidents can effectively execute the responsibilities of the office of the presidency."
"I've had him testifying already for 30 hours and it's really — so I don't think I can let him and then tell everybody else you can't," Trump said of McGhan on Thursday. "Especially him, because he was a counsel, so they've testified for many hours, all of them, many, many, many people. I can't say, 'Well, one can and the others can't.' I would say it's done."
Read more about: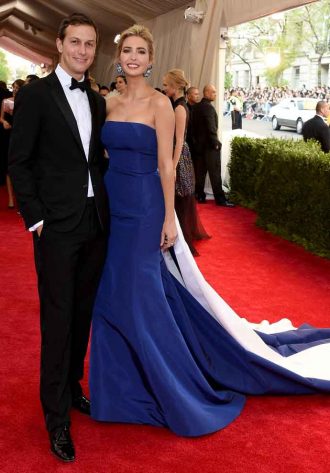 Click here for the 10 Most Powerful Political Couples Slideshow
Listen to the uInterview Podcast!
Get the most-revealing celebrity conversations with the uInterview podcast!