William Barr To Nancy Pelosi: "Did You Bring Your Handcuffs?"
Attorney General William Barr took a sarcastic jab at House Speaker Nancy Pelosi (D-California) Wednesday about his potential arrest during an event in Washington, D.C. held to honor fallen law enforcement officers.
"Madame Speaker, did you bring your handcuffs?" quipped Barr.
Pelosi reportedly responded by smiling and noting that the House sergeant-at-arms was present for any necessary arrests. Barr simply laughed and left the ceremony.
Tensions between the White House and congressional Democrats are high, especially after the House Judiciary Committee voted earlier this month to hold Barr in contempt for his lack of compliance in the fallout of the release of special counsel Robert Mueller's report on his investigation into Russian meddling in the 2016 election.
Subscribe!
A week of political news in your in-box.
We find the news you need to know, so you don't have to.
'Did you bring your handcuffs?' – Attorney General William Barr teases House Speaker Nancy Pelosi on the sidelines of an event in Washington, D.C. pic.twitter.com/nh1sos1BRJ

— Fox & Friends First (@FoxFriendsFirst) May 16, 2019
The Trump administration sent the House panel a 12-page letter on Wednesday that essentially stated its refusal to hand over documents with information relevant to a congressional investigation into Trump's presidency. The letter claimed Democrats had no "legitimate" purpose in continuing their probes.
SLIDESHOW: TOP DEMOCRATS RUNNING FOR PRESIDENT IN 2020
The full House of Representatives is expected to hold a vote on whether to hold Barr in contempt in the coming weeks.
"Let me just say that we do have a jail down in the basement of the Capitol," Pelosi recently said during a Washington Post interview. "But if we were arresting all of the people in the administration, we would have an overcrowded jail situation, and I'm not for that."
So now, according to Trump/Barr: 1- the President can't be charged, 2- the President can end any DOJ investigation into himself (and fire the investigator) if he contends he's falsely accused, and 3- Congress can't investigate the President for corruption or other crimes. Sweet!

— Rachel Maddow MSNBC (@maddow) May 15, 2019
Read more about:
Leave a comment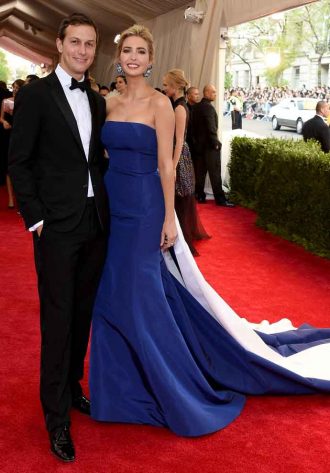 Click here for the 10 Most Powerful Political Couples Slideshow
Listen to the uInterview Podcast!
Get the most-revealing celebrity conversations with the uInterview podcast!