Trump's Personal Pastor Paula White Prays At Rally For Destruction Of "Every Demonic Network" Opposed To President
President Donald Trump's personal spiritual adviser Paula White kicked off his 2020 re-election campaign rally in Orlando, Florida, Tuesday evening by praying for "every demonic network" aligned against Trump to be destroyed.
White, a renown televangelist, included Bible verses in her prayer and said she believed Trump was "anointed" by God to become the United States' ultimate savior against evil.
"Right now, let every demonic network who has aligned itself against the purpose, against the calling of President Trump, let it be broken, let it be torn down in the name of Jesus!" White prayed at the rally.
Evangelical Christians, who comprise one of Trump's most ardent groups of supporters, fervently believe in the division of the world between light and darkness and good and evil. Liberty University President Jerry Falwell Jr. is one of Trump's most prominent evangelical supporters.
Subscribe!
Stay informed on the latest political news.
🔴 WATCH: Pastor Paula White Delivers Opening Prayer at President Trump's… https://t.co/ObDCeXPBMh via @YouTube

— Amy Methvin (@MethvinAmy) June 19, 2019
SLIDESHOW: TOP DEMOCRATS RUNNING FOR PRESIDENT IN 2020
"I declare that no weapon formed against him, his family, his calling, his purpose, his counsel will be able to be formed," White added before chants of "U.S.A! U.S.A." rang out at Amway Arena.
White reportedly boasts more than three million followers on Facebook. According to HuffPost, several African-American congregation leaders in Florida have rebuked and distanced themselves from White ever since she began growing close to Trump.
Franklin Graham, the son of late evangelist Billy Graham, also commented last month on the media's treatment of Trump by saying, "in the history of our country, no president has been attacked as he has."
Many liberal figures have called out what they view as hypocrisy from evangelicals for supporting Trump, because of his long history of breaking religious values like faithfulness to one's spouse.
Jesus would not approve of this message. "Pastor Paula White began Trump's Orlando rally with a prayer and claimed that demonic network is working against Donald Trump." https://t.co/mr8DrvZJkc

— Barbara Malmet (@B52Malmet) June 19, 2019
Read more about: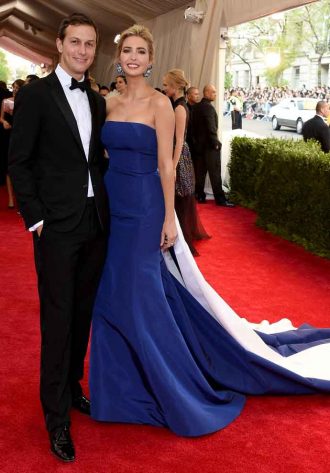 Click here for the 10 Most Powerful Political Couples Slideshow
Listen to the uInterview Podcast!
Get the most-revealing celebrity conversations with the uInterview podcast!