Trump Says He Agrees With Kim Jong-Un That "Swampman" Joe Biden Is A "Low IQ Individual"
President Donald Trump agrees with North Korean leader Kim Jong-Un about Joe Biden being a "low-IQ" person, White House Press Secretary Sarah Huckabee Sanders said Sunday.
Sanders told Chuck Todd on NBC's Meet the Press that although Trump isn't "siding" with Kim in the sense of supporting the North Korea leader's authoritarian tendencies, the pair of leaders do agree on their views of the former vice president and Democratic 2020 presidential candidate. Todd had mentioned a Trump tweet from Saturday in which he called Biden "Swampman" and said he believed Kim was sending him a "signal."
Chuck questioned whether Americans should be ""concerned that the president of the United States is essentially siding with a murderous authoritarian dictator over a former vice president of the United States."
North Korea fired off some small weapons, which disturbed some of my people, and others, but not me. I have confidence that Chairman Kim will keep his promise to me, & also smiled when he called Swampman Joe Biden a low IQ individual, & worse. Perhaps that's sending me a signal?

Subscribe!

A week of political news in your in-box.
We find the news you need to know, so you don't have to.

— Donald J. Trump (@realDonaldTrump) May 26, 2019
"Chuck, the president's not siding with that," Sanders responded. "Bu I think they agree in their assessment of former Vice President Joe Biden."
SLIDESHOW: TOP DEMOCRATS RUNNING FOR PRESIDENT IN 2020
"The president watched [Biden] and his administration with President [Barack] Obama fail for eight years. He's come in in two and a half, he's cleaned up a lot of the messes that were left behind," she added.
The press secretary also said Trump shouldn't have to "deal with" North Korea but again slammed Obama and Biden, saying their administration had a poor track record regarding the country as well as with Iran and trade.
Biden has recently been leading polls among 2020 Democratic presidential candidates. A member of his campaign team derided Trump's tweet by saying, "I would say the tweet speaks for itself, but it's so unhinged and erratic that I'm not sure anyone could even say that with a straight face."
Read more about:
Leave a comment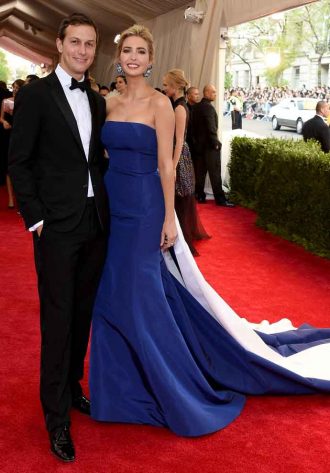 Click here for the 10 Most Powerful Political Couples Slideshow
Listen to the uInterview Podcast!
Get the most-revealing celebrity conversations with the uInterview podcast!