Trump Plans To Declare National Emergency To Build Border Wall, Says McConnell
On Thursday, Sen. Mitch McConnell (R-Ky.), the Senate majority leader, revealed President Donald Trump plans to use his executive powers to declare a national emergency and bypass Congress in order to construct a barrier along the U.S.-Mexico border.
Lawmakers reached a bipartisan compromise on Monday that included $1.375 billion in funding for 55 miles of steel fencing — instead of the $5.7 billion Trump had demanded for a 200-mile concrete or steel wall — and avoided the possibility of another government shutdown on Friday at midnight. Trump initially said he was "not happy" with the deal but did not specify whether he would decide to approve or veto it.
McConnell said Wednesday he would consider overriding a veto from Trump. The Kentucky Republican also reportedly spoke with the president on the phone recently and cautioned him against declaring a national emergency, as this could set up a legal battle between Trump and the courts.
Trump has repeatedly made false claims about illegal immigration from Mexico to justify the construction of the border wall, from rants on migrant "caravans" to accusing immigrants of bringing drugs and other crime. This week, Trump tweeted that open borders would potentially allow up to "42 million Latin Americans" into the U.S. This week, notorious Mexican drug lord Joaquin "El Chapo" Guzman was convicted on more than ten counts that included drug trafficking following a long trial. This news has only stirred up conservative politicians and media outlets more, despite many recent reports showing apprehensions at the border are at some of their lowest levels in not only years but decades.
SLIDESHOW: DONALD TRUMP'S 30 CRAZIEST TWEETS
"President Trump will sign the government funding bill, and as he has stated before, he will also take other executive action — including a national emergency — to ensure we stop the national security and humanitarian crisis," stated White House Press Secretary Sarah Huckabee Sanders. 
Seven bills are headed to the Senate Thursday fund the government through the end of September. The full legislation is reportedly 1,159 pages long.
The latest legislative package also reportedly extends a 1.9 percent pay raise for federal civilian workers but failed to find solutions to other issues like granting back pay for federal contractors affected by the recent shutdown and extending the Violence Against Women Act, which expires on Friday.
Only one congressman, Rep. Tom Graves (R-Ga.) refused to vote for the final legislative package, saying he did not have enough time to look at it closely enough.
Read more about: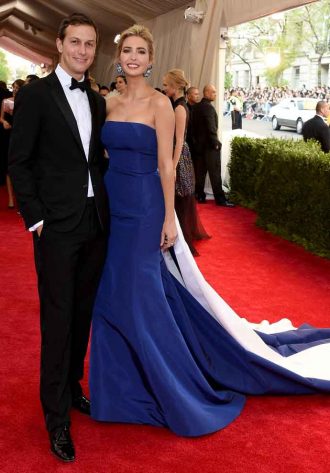 Click here for the 10 Most Powerful Political Couples Slideshow
Listen to the uInterview Podcast!
Get the most-revealing celebrity conversations with the uInterview podcast!