Rex Tillerson Told Congress Putin "Out-Prepared" Trump At G20 Meeting; President Calls Him "Dumb As A Rock"
Former Secretary of State Rex Tillerson told members of Congress that President Donald Trump was less prepared than his Russian counterpart Vladimir Putin for their meeting at the 2017 G20 Summit.
Tillerson said in a clandestine meeting with lawmakers Tuesday that he was a firm believer in longstanding "American values" like freedom and democracy, but did not explicitly say he thought Trump adhered to those values as well.
Tillerson — who left the White House in April 2018 and was replaced by Mike Pompeo — also reportedly said Jared Kushner, the president's son-in-law and senior adviser, failed to consult with the State Department and other agencies before participating in decisions regarding foreign policy, and that Kushner's lack of experience in international relations was a cause for concern.
Shortly after taking office, Trump tasked 38-year-old Kushner — who also comes from a real estate family — with several duties that included securing peace in the Middle East.
Subscribe!
A week of political news in your in-box.
We find the news you need to know, so you don't have to.
In an angry tweet on Thursday, Trump lashed out at Tillerson by denying he was "out-prepared" by Putin at the G20 meeting in Hamburg in July 2017 and by calling his former secretary of state "dumb as a rock" and "ill-prepared."
"I don't think Putin would agree," Trump wrote.
SLIDESHOW: TOP DEMOCRATS RUNNING FOR PRESIDENT IN 2020
Rex Tillerson, a man who is "dumb as a rock" and totally ill prepared and ill equipped to be Secretary of State, made up a story (he got fired) that I was out-prepared by Vladimir Putin at a meeting in Hamburg, Germany. I don't think Putin would agree. Look how the U.S. is doing!

— Donald J. Trump (@realDonaldTrump) May 23, 2019

Among the congressman Tillerson reportedly met with this week for a seven-hour interview about his time in the Trump administration were Rep. Eliot Engel (D-New York) and Rep. Michael McCaul (R-Texas), respectively the chairman and top-ranking Republican on the House Foreign Affairs Committee. The group discussed the U.S.'s relationship with Russia, among other topics.
"The thing I like best about Rex Tillerson is that he has vast experience at dealing successfully with all types of foreign governments." — You, 12/13/16 https://t.co/FfZBjVdv1k

— Jay Caruso (@JayCaruso) May 23, 2019
Read more about:
Leave a comment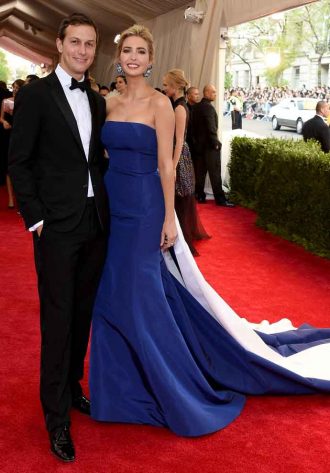 Click here for the 10 Most Powerful Political Couples Slideshow
Listen to the uInterview Podcast!
Get the most-revealing celebrity conversations with the uInterview podcast!