Steve Mnuchin Says $20 Bill Redesign With Harriet Tubman On Hold Until 2028 After Trump Leaves Office
Treasury Secretary Steve Mnuchin announced Wednesday that a new version of the $20 bill, which would feature famed abolitionist Harriet Tubman, likely will not be unveiled next year as expected and will be put on hold until around 2028.
Rep. Ayanna Pressley (D-Massachusetts) questioned Mnuchin on his timetable for the bill's redesign. Pressley specifically asked the Treasury secretary if the bill could be introduced by 2020, as his predecessor Jack Lew had once said.
"The primary reason we've looked at redesigning the currency is for counterfeiting issues," he told Pressley at the House Financial Services Committee hearing, adding that there would be a "security feature redesign in 2020."
"It is my responsibility now to focus on what is the issue of counterfeiting and the security features," Mnuchin continued. "The ultimate decision on the redesign will most likely be another secretary's down the road"
Subscribe!
Stay informed on the latest political news.
Treasury Secretary Steven Mnuchin punted again when pressed about an Obama-era plan to put Harriet Tubman on the $20 bill. https://t.co/Dw57pW386d pic.twitter.com/OLuJt5UVPI

— CNN (@CNN) May 23, 2019
SLIDESHOW: TOP DEMOCRATS RUNNING FOR PRESIDENT IN 2020
Harriet Tubman $20 bill redesign delayed until 2026, won't come out until 2028 https://t.co/NevFxk0PAG pic.twitter.com/goD3sEPHqQ

— ABC 7 Chicago (@ABC7Chicago) May 23, 2019
During the 2016 election cycle, President Donald Trump said replacing Andrew Jackson with Tubman on the $20 bill would be an example of "pure political correctness" and that her face would be better suited to appear on the $2 bill.
Jackson also happens to be one of Trump's favorite presidents.
Lew had said in April 2016 that Tubman could appear on the $20 bill by 2020 to commemorate the 100th anniversary of the Constitution's 19th Amendment, which gave women the right to vote.
Unfortunately for any fans of Tubman, she won't be appearing on U.S. currency anytime soon.
"The imagery feature will not be an issue that comes up until most likely 2026," Mnuchin said of the $20 bill's redesign.
Many people on social media were quick to blast Mnuchin's comments, saying the plan to delay the $20 bill's redesign is a move intended to satisfy white supremacists and other racists.
Make no mistake: the decision to cancel the unveiling of Harriet Tubman on the $20 bill is purely to pander to white supremacy. Period.

Being "delayed until 2028" is a goddamn lie. This is an attempt to make fragile white people comfortable.

— Charlotte Clymer🏳️‍🌈 (@cmclymer) May 23, 2019
Read more about: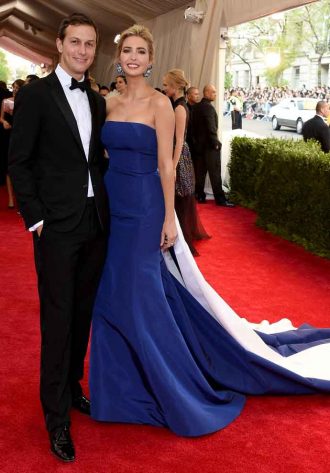 Click here for the 10 Most Powerful Political Couples Slideshow
Listen to the uInterview Podcast!
Get the most-revealing celebrity conversations with the uInterview podcast!