Hand Recount Ordered In Florida Senate Race As Governor's Election Approaches End
On Thursday, Florida finished the first step in a major recount of its midterm election for the U.S. Senate, a race that pits Republican Gov. Rick Scott and Democratic Sen. Bill Nelson.
State officials and a federal judge ordered a hand recount in the race, which saw some counties like Broward County and Palm Beach County face issues with vote tallies. The most recent polls showed Scott holding an extremely narrow lead over Nelson. Scott led his opponent by less than 13,000 votes (0.1%) as of Friday morning, with around 99 percent of all ballots counted. Under Florida state law, a manual recount is automatically triggered if the margin between two candidates in an election falls below 0.25 percent. Hand recounts need to be finished by Nov. 18, and results need to be certified by Nov. 20.
Scott had claimed victory earlier this week and filed two legal motions in an attempt to block the recount. He and other prominent GOP politicians from Florida, like Sen. Marco Rubio, have been accusing Democrats, without evidence, of trying to "steal" the elections in the state, allegations President Donald Trump has also promoted. Trump and Scott have both called for Nelson to drop out of the Senate race.
"Last week, Florida voters elected me as their next U.S. senator and now the ballots have been counted twice," Scott said in a statement. "Our state needs to move forward. We need to put this election behind us, and it is time for Bill Nelson to respect the will of the voters and graciously bring this process to an end, rather than proceed with yet another count of the votes — which will yield the same result, and bring more embarrassment to the state that we both love and have served."
Subscribe!
A week of political news in your in-box.
We find the news you need to know, so you don't have to.
Meanwhile, another close and highly contested race in Florida, the gubernatorial race, is also approaching its end. Republican Rep. Ron DeSantis — who has embraced his image as a sort of "mini-Trump" — held a slim lead over Democratic Tallahassee Mayor Andrew Gillum, who is hoping to become Florida's first black governor.
"It is not over until every legally casted vote is counted," Gillum said Thursday.
Florida's secretary of state announced that DeSantis maintained a 33,683-vote lead over Gillum, which translates to a margin of around 0.41%. This reportedly is sufficient to avoid an order for a recount by hand.
"We have been the laughingstock of the world, election after election," Judge Mark E. Walker of the Federal District Court in Tallahassee told attorneys on Thursday morning. "Yet we still chose not to fix it."
SLIDESHOW: DONALD TRUMP'S 30 CRAZIEST TWEETS
Florida has been known for having issues with ballot counting for elections for decades. The state famously held a recount during the 2000 presidential race between George W. Bush and Al Gore. This year, Florida's election officials have faced criticism, among other things, for poorly designing ballots, which reportedly led many residents to not cast their votes for the Senate race because of where the candidates's names were placed on the ballots.
Some votes in Florida were also reportedly rejected at first because of errors like mismatched signatures. There is also the issue of absentee ballots, including overseas votes cast by military members, to consider in recounts. The results of Florida's races this year could serve as a strong predictor of how the key state will vote in the 2020 presidential race.
Earlier this week, Trump claimed some people vote multiple times illegally by changing clothes or wearing disguises when they show up to polling places, his latest baseless claim about voter fraud.
Read more about:
Leave a comment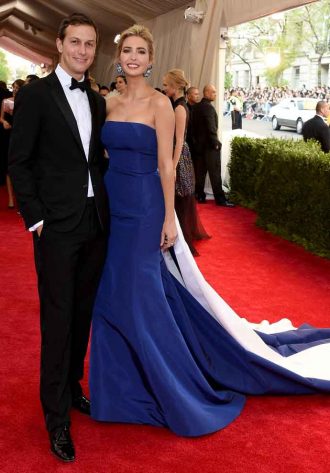 Click here for the 10 Most Powerful Political Couples Slideshow
Listen to the uInterview Podcast!
Get the most-revealing celebrity conversations with the uInterview podcast!