Donald Trump Claims People Illegally Vote Multiple Times By Changing Clothes, Wearing Disguises
On Wednesday, President Donald Trump claimed without evidence that Republican candidates lost midterm election races this year because some people voted illegally by changing clothes and wearing disguises.
Trump's remarks, which came during an interview with The Daily Caller, are the latest in many similarly false allegations he and his closest allies have made about voter fraud.
"The Republicans don't win and that's because of potentially illegal votes," the president told the conservative outlet. "When people get in line that have absolutely no right to vote and they go around in circles. Sometimes they go to their car, put on a different hat, put on a different shirt, come in and vote again. Nobody takes anything. It's really a disgrace what's going on."
Trump also reiterated his desire to help pass stricter voter ID laws, which many GOP politicians have pushed for. At a rally in Florida earlier this year, Trump claimed Americans need to show ID to buy groceries but not for voting. He restated this claim in the interview with the Caller. 
Subscribe!
A week of political news in your in-box.
We find the news you need to know, so you don't have to.
"If you buy a box of cereal — you have a voter ID," Trump said. "They try to shame everybody by calling them racist, or calling them something, anything they can think of, when you say you want voter ID. But voter ID is a very important thing."
50 CELEBRITIES WHO DIED IN 2018 – TRIBUTE SLIDESHOW
Since last week's midterms, Trump has blasted Florida's elections officials for their role in the recounts being held for two close races in the state: a Senate race between Republican Gov. Rick Scott and Democratic Sen. Bill Nelson, and the governor's race between GOP Rep. Ron DeSantis and Tallahassee Mayor Andrew Gillum. Officials in two Florida counties are recounting votes manually.
Trump said this week he believes an "honest vote count" in Florida is no longer possible because some ballots are showing up "out of nowhere" and that many others are "missing or forged."
Voter fraud in U.S. elections has long been proven to be an extremely rare phenomenon. According to Vox, which cited the Brennan Center for Justice, in-person voter fraud was estimated in early 2017 to be "between 0.0003 percent and 0.0025 percent." Also, in December 2016 The Washington Post found only four cases of absentee or in-person voter fraud in the 2016 election after the newspaper used reports from Nexis, and three of those people reportedly were Trump supporters. Shortly after the 2016 election, Trump claimed he lost the popular vote to Hillary Clinton by around 3 million votes because "millions of illegal immigrants" in California had voted illicitly.
Read more about:
Leave a comment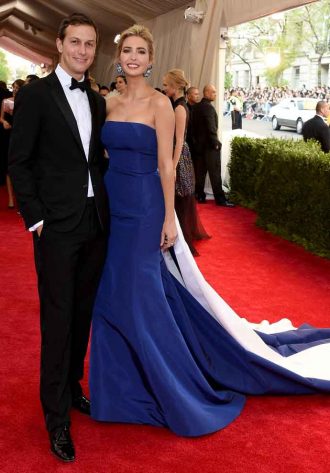 Click here for the 10 Most Powerful Political Couples Slideshow
Listen to the uInterview Podcast!
Get the most-revealing celebrity conversations with the uInterview podcast!