Donald Trump Berates British Prime Minister Theresa May In Call
British Prime Minister Theresa May called President Donald Trump to congratulate him for his party's performance in the midterm elections, an act of courtesy Trump reportedly did not reciprocate.
DONALD TRUMP BERATED THERESA MAY, CONSIDERING MORE STAFF SHAKEUPS
According to the Washington Post, May spoke with Trump on Friday to congratulate him for the Republicans' performance during the midterms. Notably, although Republicans did win a few more seats in the Senate, they lost the House of Representatives to Democrats.
Trump, however, reacted to her harshly, claiming Britain wasn't doing its share of work in restraining Iran. Trump berated her over Brexit as well as what he perceives as unfair trade deals between the United States and European countries. According to both U.S. and European officials, May was particularly taken aback by Trump's tirade.
SLIDESHOW: DONALD TRUMP'S 30 CRAZIEST TWEETS
Subscribe!
A week of political news in your in-box.
We find the news you need to know, so you don't have to.
Although Trump is not shy to express himself, this call marked the onset of five particularly volatile days for him. The Commander in Chief challenged the legitimacy of the Florida recounts and lamented over the media's coverage of his decision to skip a ceremony honoring World War I veterans.
Moreover, Trump is currently considering more staff shakeups at the White House following the departure of Jeff Sessions, allegedly informing his advisors that he settled on firing Homeland Security Secretary Kirstjen Nielsen. He is likewise thinking about firing White House Chief of Staff John F. Kelly.
Read more about:
Leave a comment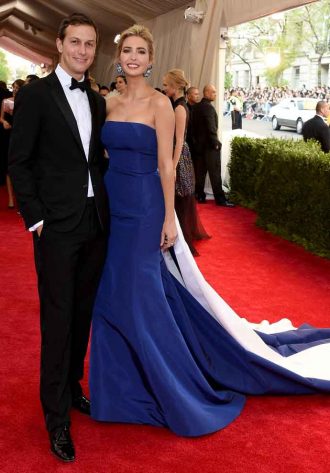 Click here for the 10 Most Powerful Political Couples Slideshow
Listen to the uInterview Podcast!
Get the most-revealing celebrity conversations with the uInterview podcast!