Prosecutors Recommend 'Substantial' Prison Term Of 4 Years For Michael Cohen, Donald Trump's Ex-Lawyer
Michael Cohen, President Donald Trump's former personal lawyer and "fixer," should receive a "substantial" prison term of about four years, federal prosecutors stated Friday in New York.
Despite seeming unwaveringly loyal to Trump, Cohen flipped on the president twice this year: first, he pleaded guilty in August to bank and tax fraud and several campaign finance violations related to his hush money payments to multiple women with whom Trump had extramarital affairs. Then last week, Cohen took a plea deal after confessing to lying to Congress about his involvement in a Trump Tower deal in Moscow in 2016. Cohen, 52, is now set to be sentenced in Manhattan, New York for both plea agreements, the second of which relates more directly to special counsel Robert Mueller's investigation into Russian interference during the 2016 election.
Trump has repeatedly slammed Cohen, who recently re-registered to vote as a Democrat, by calling his former attorney "weak." Cohen is set to be officially sentenced on Dec. 12.
SLIDESHOW: DONALD TRUMP'S 30 CRAZIEST TWEETS
Subscribe!
Stay informed on the latest political news.
Cohen's lawyers reportedly asked U.S. District Court Judge William Pauley to give their client no prison time after citing his continued cooperation with Mueller's team. Prosecutors reportedly called Cohen's criminal behavior "extensive, deliberate and serious." Although Cohen now seemingly won't be able to avoid time behind bars, another former Trump associate may escape this fate.
On Tuesday, Mueller recommended little to no prison time for retired general Michael Flynn, Trump's first national security adviser, due to his "substantial assistance" and cooperation in the Russia inquiry. In December 2017 pleaded guilty to lying to the FBI about his communications with Russian ambassador Sergey Kislyak during the transition period between Barack Obama and Trump. According to The New York Times, Flynn will only be sentenced to "up to six months in prison" for a guilty plea on "one count of lying to the FBI." Flynn was reportedly interviewed by Mueller's team 19 times.
Early Friday morning, it was also reported that Mueller is soon set to reveal new details about former Trump 2016 campaign chairman Paul Manafort's crimes. Manafort — who in August was found guilty by a jury of eight counts including bank and tax fraud — was recently revealed to have violated his plea deal with prosecutors by repeatedly lying to investigators about his secret meetings with WikiLeaks co-founder Julian Assange, among other issues. Manafort's attorney Kevin Downing was also discovered to have briefed Trump's legal team about Mueller's Russia probe.
Read more about: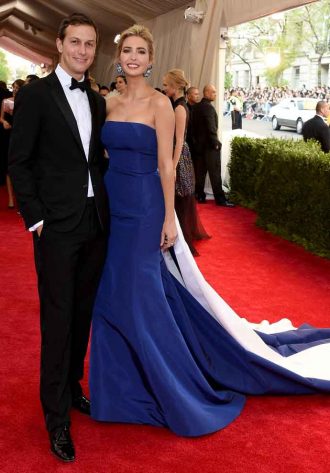 Click here for the 10 Most Powerful Political Couples Slideshow
Listen to the uInterview Podcast!
Get the most-revealing celebrity conversations with the uInterview podcast!