Robert Mueller Recommends No Jail Time For Michael Flynn Due To "Substantial Assistance" With Russia Investigation
Michael Flynn, Donald Trump's former national security advisor, has become an asset to Robert Mueller in his investigation into Russian meddling in the 2016 presidential election. Mueller informed a federal court on Tuesday that Flynn should not be sentenced with time in jail thanks to his "substantial assistance" in the investigation.
According to Mueller's memo, Flynn was interviewed by various special counsel's office and Justice Department officials 19 times. The former Trump surrogate's cooperation in the early stages of the investigation helped construct a road map for Mueller and the special counsel to follow. Flynn's cooperation may have also inspired other former Trump affiliates to aid Mueller as well.
According to Mueller's office, Flynn's contributions to the investigation aided in determining the relationship between Russia and members of Trump's team, saying he helped "on a range of issues, including interactions between individuals in the Presidential Transition Team and Russia." Some details discussing how Flynn assisted the special counsel were redacted.
SLIDESHOW: DONALD TRUMP'S 30 CRAZIEST TWEETS
Subscribe!
A week of political news in your in-box.
We find the news you need to know, so you don't have to.
Although the full contents of Mueller's memo are as of yet undisclosed, it does appear to mention the Justice Department is working on at least three ongoing investigations. Details pertaining to two of them were redacted.
The President has been an outspoken critic of the Russia probe, often likening it to a "witch hunt." Trump's former attorney Michael Cohen pled guilty last Thursday for lying to Congress, spurring his former client to take to Twitter to attack the creditability of both Cohen and Mueller's investigation. It has also recently been reported that Paul Manafort, another individual with noteworthy connections to Trump, breached his plea deal with the special counsel. Manafort's lawyer regularly met with Trump's legal team, discussing the conversations Manafort had with the counsel.
Read more about:
Leave a comment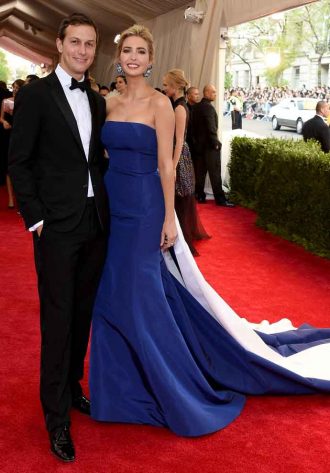 Click here for the 10 Most Powerful Political Couples Slideshow
Listen to the uInterview Podcast!
Get the most-revealing celebrity conversations with the uInterview podcast!