Donald Trump: Paul Manafort Pardon Is "Not Off The Table" After Ex-Campaign Chairman's Guilty Plea [VIDEO]
On Wednesday, President Donald Trump said in an interview that pardoning his former campaign chairman Paul Manafort is still a possibility, despite Manafort pleading guilty to several charges in recent months.
"It was never discussed, but I wouldn't take it off the table," Trump told the New York Post in an Oval Office interview.
This week, it was revealed that 69-year-old Manafort — who in August pled guilty to bank and tax fraud, among other charges — breached his plea deal from this summer by continuing to lie to federal investigators. It was also reported that Manafort's lawyer Kevin Downing repeatedly and secretly briefed Trump's legal team about conversations Manafort had with special counsel Robert Mueller's team regarding the Russia investigation.
"Manafort committed federal crimes by lying to the Federal Bureau of Investigation and the Special Counsel's Office on a variety of subject matters," Mueller's office said in a court filing Monday.
Subscribe!
A week of political news in your in-box.
We find the news you need to know, so you don't have to.
50 CELEBRITIES WHO DIED IN 2018 – TRIBUTE SLIDESHOW
Should the president not pardon Manfort, the former campaign chairman and lobbyist for political entities in Ukraine could potentially serve a lifetime sentence in prison, according to some legal experts. Just for the eight guilty counts from his case in Alexandria, Virginia in August, Manafort could face approximately ten years in prison.
Trump called Manafort "brave" after his plea deal in August and called his plight "very sad," but slammed his personal lawyer Michael Cohen after he reached a plea agreement the same day for charges pertaining to several campaign finance violations.
Virginia Democratic Sen. Mark Warner tweeted the following on Wednesday about the possibility of Trump pardoning Manafort:
This would be a blatant and unacceptable abuse of power. The pardon power is not the President's personal tool for protecting himself and his friends. https://t.co/sM5UnUmOnW

— Mark Warner (@MarkWarner) November 28, 2018

After nearly two years in office, Trump has pardoned former Arizona Sheriff Joe Arpaio, former U.S. Navy sailor Kristian Saucier and Dick Cheney's former Chief of Staff Lewis "Scooter" Libby. 
In May, Trump also pardoned late boxer Jack Johnson and conservative political commentator Dinesh D'Souza.
Read more about:
Leave a comment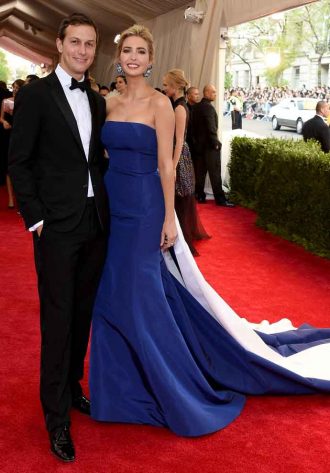 Click here for the 10 Most Powerful Political Couples Slideshow
Listen to the uInterview Podcast!
Get the most-revealing celebrity conversations with the uInterview podcast!