Oprah Campaigns For Stacey Abrams In Georgia, Reiterates Refusal To Run For President In 2020 [VIDEO]
Oprah Winfrey made multiple campaign stops in Georgia on Thursday to support Stacey Abrams, the state's Democratic nominee for governor, just five days before the midterm elections.
The 64-year-old media mogul spoke at a rally in Marietta, where she told the crowd she is registered as a political independent.
"I want to tell you… no one paid for me to come here. No one asked me to come here," said Winfrey. "I came for myself and I approve this message."
As the crowd roared with cheers and applause, Winfrey said she admired 44-year-old Abrams for how she was "handling herself' despite all the "haters" she has.
Subscribe!
A week of political news in your in-box.
We find the news you need to know, so you don't have to.
Abrams, a former minority leader of Georgia's House of Representatives, has been leading a fight against her Republican gubernatorial opponent, Georgia Secretary of State Brian Kemp. She could become the nation's first black female governor.
SLIDESHOW: DONALD TRUMP'S 30 CRAZIEST TWEETS
Kemp has been accused of massive voter suppression in the state through his office's rule that voter registrations and other documents show an "exact match." The policy has been revealed to overwhelmingly target African-Americans and other minorities. A new poll this week shows Abrams leading Kemp by .2 percent.
"You keep it coming on," Winfrey said, adding that Abrams keeps "standing strong for the values that matter to me and the values that matter to Georgians all over this state."
WInfrey went on, saying she is confident Abrams will "serve the underserved" in Georgia.
"If you're woke just a little bit, you know everyone is not treated equally," Winfrey stated.
Winfrey also reiterated a statement she made earlier this year when there was speculation she would run against President Donald Trump in 2020. Shortly after her speech at the Golden Globes in January, the media mogul insisted she had no intention of running for president.
"I don't want to run," she said. "I'm not trying to test any waters."
On Friday, Winfrey also knocked on doors in Georgia to encourage people to vote for Abrams.
View this post on Instagram
Meanwhile, Vice President Mike Pence also campaigned for Kemp in Georgia on Thursday and slammed Oprah and other Hollywood celebrities he said were helping to "bankroll" Abrams. The crowd booed as Pence mentioned the famous stars' names.
"I'd like to remind Stacey and Oprah and Will Ferrell… I'm kind of a big deal, too," Pence said while speaking in Dalton, Georgia. "I got a message for all of Stacey Abrams' liberal Hollywood friends: this ain't Hollywood, this is Georgia," he added as the crowd cheered and applauded.
Read more about:
Leave a comment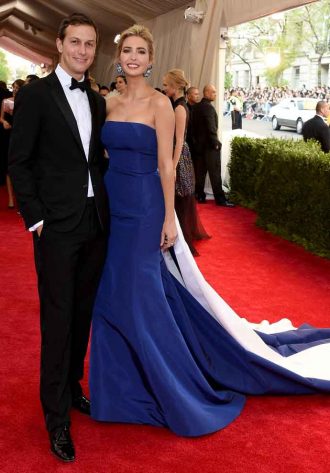 Click here for the 10 Most Powerful Political Couples Slideshow
Listen to the uInterview Podcast!
Get the most-revealing celebrity conversations with the uInterview podcast!