President Trump Says "I'll Beat Oprah" In 2020
Oprah Winfrey received a standing ovation for her speech during last Sunday's Golden Globes ceremony that left many, including President Donald Trump, speculating that an Oprah 2020 ticket may be in the works.
President Trump on Tuesday hinted that a race against Winfrey "would be a lot of fun."
However, when pressed on what his thoughts were on the possibility of campaigning against Winfrey in 2020, President Trump said with confidence, "I'll beat Oprah, I don't think she's going to run."
Winfrey's speech at the Golden Globes had all the hallmarks of a seasoned and serious political-pro testing the waters for feedback before diving straight in.
Subscribe!
A week of political news in your in-box.
We find the news you need to know, so you don't have to.
Winfrey, a former T.V. personality and now billionaire businesswoman, recently teased viewers in an interview where she stated that before Trump, she didn't believe she had the fitness for office. "I thought, 'Oh, gee, I don't have the experience. I don't know enough. Now, I'm thinking, 'Oh,'" she said several times, with added emphasis, to a backdrop of laughs and cheers from the audience.
In a recent opinion poll by Rasmussen, Winfrey held a ten-point lead over President Trump, 48%-38%, with 14% unsure of who they would likely vote for. Winfrey was also shown to have a 55% 'Favorability' rating among likely voters, with another 27% saying that she's 'Very Favorable' as a potential candidate.
Following Winfrey's speech at the Golden Globes the president's daughter, Ivanka Trump, tweeted out in solidarity with Winfrey and the #TIMESUP movement – without acknowledgment of the potential political undertones.
Just saw @Oprah's empowering & inspiring speech at last night's #GoldenGlobes. Let's all come together, women & men, & say #TIMESUP! #United https://t.co/vpxUBJnCl7

— Ivanka Trump (@IvankaTrump) January 9, 2018
Read more about:
Leave a comment
You must be logged in to post a comment.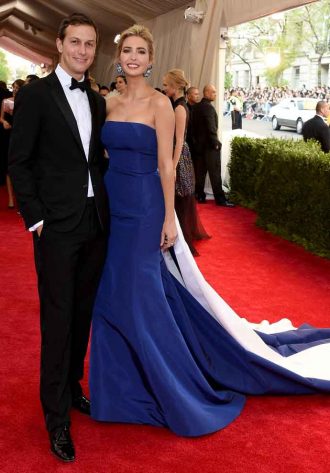 Click here for the 10 Most Powerful Political Couples Slideshow
Listen to the uInterview Podcast!
Get the most-revealing celebrity conversations with the uInterview podcast!