Mueller Report: Why Special Counsel Didn't Subpoena Trump In Russia Probe?
Special Counsel Robert Mueller explained in his report released Thursday why he declined to subpoena President Donald Trump in the Russia investigation. The special counsel had famously tried to obtain a one-on-one interview with the president and even sent him a list of questions on several issues, including his communications with Russia and obstruction of justice.
"Ultimately, while we believed that we had the authority and legal justification to issue a grand jury subpoena to obtain the President 's testimony, we chose not to do so," the report said. "We made that decision in view of the substantial delay that such an investigative step would likely produce at a late stage in our investigation."
SLIDESHOW: TOP DEMOCRATS RUNNING FOR PRESIDENT IN 2020
Mueller also cited a series of legal and factual constraints that made him unable to charge Trump for a crime despite the president's efforts to thwart his Russia inquiry, which began 23 months ago. The special counsel said he did not find Trump's firing of FBI Director James Comey in May 2017 — shortly before Mueller's probe started — to be a violation of the constitution.
Subscribe!
A week of political news in your in-box.
We find the news you need to know, so you don't have to.
"If we had confidence after a thorough investigation of the facts that the president clearly did not commit obstruction of justice, we would so state," Mueller's team wrote. "Based on the facts and the applicable legal standards, however, we are unable to reach that judgment."
Read more about:
Leave a comment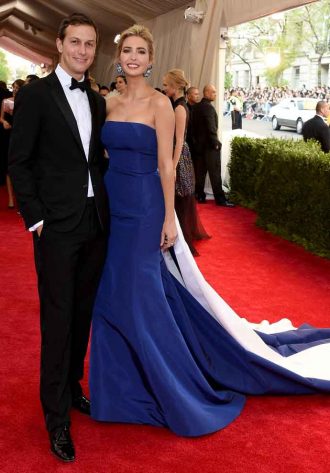 Click here for the 10 Most Powerful Political Couples Slideshow
Listen to the uInterview Podcast!
Get the most-revealing celebrity conversations with the uInterview podcast!