Mueller Report Includes New Details On Russian "Pee Tape," Text Messages From Russian Giorgi Rtskhiladze
Special Counsel Robert Mueller's full report on Russian interference in the 2016 election includes new details about the alleged "pee tape" that features President Donald Trump. 
Rumors have long spread that Trump watched "prostitutes" urinate on a mattress in a hotel room in Moscow in 2013, while the real estate mogul was attending the Miss Universe pageant in Russia. However, no evidence has been found to prove such acts — known as "golden showers" — actually occurred.
Mueller's report also reveals that on October 30, 2016, Trump's then-personal lawyer Michael Cohen received a text message from Russian businessman Giorgi Rtskhiladze saying: "Stopped flow of tapes from Russia but not sure if there's anything else. Just so you know…"
The "tapes" Rtskhiladze mentions are believed to refer to compromising tapes of Trump that are said to be kept by individuals linked to Russian real estate company Crocus Group, which helped with hosting duties at the 2013 Miss Universe pageant in Moscow.
Subscribe!
A week of political news in your in-box.
We find the news you need to know, so you don't have to.
SLIDESHOW: TOP DEMOCRATS RUNNING FOR PRESIDENT IN 2020
The infamous "Steele Dossier" provided by former British intelligence officer Christopher Steele also claimed that a "pee tape" involving Trump existed. Last year, Russian president Vladimir Putin failed to explicitly deny the existence of a "pee tape: or other compromising materials about Trump held by Russia.
Read more about:
Leave a comment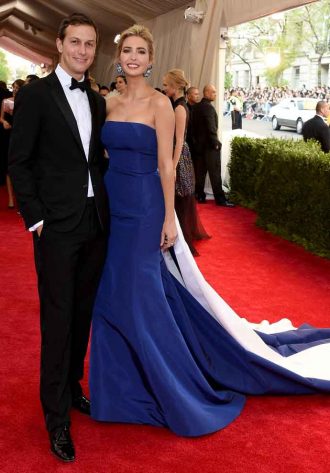 Click here for the 10 Most Powerful Political Couples Slideshow
Listen to the uInterview Podcast!
Get the most-revealing celebrity conversations with the uInterview podcast!